Welcome! First launched by Darcy Paquet in 1999, this site has grown with the help of many volunteers to provide a comprehensive introduction to Korean cinema.




Now Screening in Korea: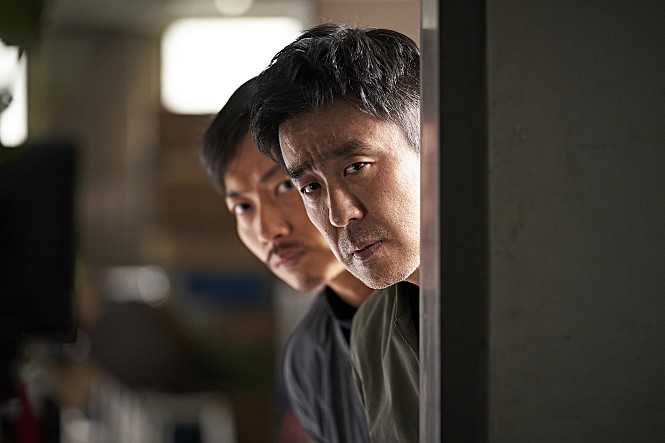 Extreme Job
dir. Lee Byoung-heon

Comedies have become a neglected genre in the Korean film industry in recent years, but the smashing success of Extreme Job (which passed the 10 million admissions mark in only 15 days) suggest that audiences still enjoy a good laugh. From the director of Twenty and Cheer Up Mr. Lee, this film tells the story of some detectives who set up a fried chicken restaurant in order to help in an investigation, but then the restaurant becomes unexpectedly popular.





Upcoming Film Festivals


Special Focus on Ryoo Seung-wan
at Indiana University Cinema, Bloomington IN
(Feb 7-9)

Early Korean Cinema: Lost Films from
the Japanese Colonial Period at the BFI, London
(Feb 7-28)

Berlin International Film Festival
(Feb 7-17)

Seoul Independent Documentary Film Festival
(Mar 22-29)

Busan International Short Film Festival
(Apr 24-29)

Udine Far East Film Festival
(Apr 26-May 4)

Jeonju International Film Festival
(May 2-11)





Subtitled Screenings in Korea


"All in Korean" Facebook Page
(run by volunteers)

Screenings with English Subtitles
(run by KOFIC)




Read more about this site and its creators
at the About Koreanfilm.org page

Visit our Links page

Inactive Pages

Site contact: darcy@koreanfilm.org

Personal blogs of our contributors:
Kyu Hyun · Tom