Welcome! First launched by Darcy Paquet in 1999, this site has grown with the help of many volunteers to provide a comprehensive introduction to Korean cinema.




Now Screening in Korea: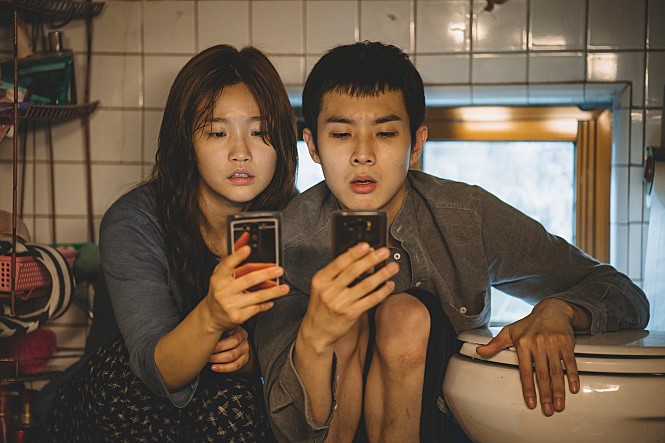 Parasite
dir. Bong Joon-ho

The latest feature by leading director Bong Joon-ho is a sensation, having become the first Korean film ever to win the Palme d'Or at the Cannes Film Festival. Its rapturous reception at Cannes is now being replicated in Korea, with its release taking place in the midst of a media storm. A hard-to-describe black comedy about a poor family and a rich family, the film features a strong ensemble cast headed by Song Kang-ho.





Upcoming Film Festivals


7th Muju Film Festival
(Jun 5-9)

19th Korea Queer Film Festival
(Jun 5-9)

23rd Bucheon International Fantastic Film Festival
(Jun 27-Jul 7)

4th Chungmuro International Musical Film Festival
(Jul 10-13)

23rd Seoul International Cartoon & Animation Festival
(Jul 17-21)

21st Jeongdongjin Independent Film Festival
(Aug 2-4)

15th Jecheon International Music & Film Festival
(Aug 8-13)

21st Seoul International Women's Film Festival
(Aug 29-Sep 5)





Subtitled Screenings in Korea


"All in Korean" Facebook Page
(run by volunteers)

Screenings with English Subtitles
(run by KOFIC)




Read more about this site and its creators
at the About Koreanfilm.org page

Visit our Links page

Inactive Pages

Site contact: darcy@koreanfilm.org

Personal blogs of our contributors:
Kyu Hyun · Tom