Welcome! First launched by Darcy Paquet in 1999, this site has grown with the help of many volunteers to provide a comprehensive introduction to Korean cinema.




Now Screening in Korea: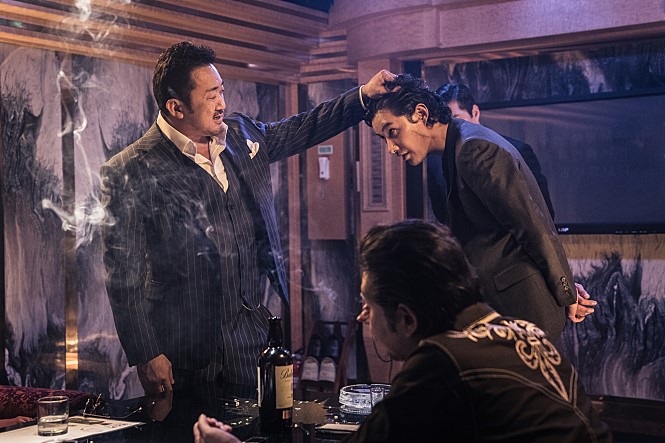 The Gangster, the Cop, the Devil
dir. Lee Won-tae

Since 2014, the Midnight Screenings section of the Cannes Film Festival has always included at least one Korean film. This year it is The Gangster, the Cop, the Devil starring Ma Dong-seok as a gang boss who is attacked and gravely injured by a serial killer. Determined to track down the assailant and exact revenge, he enters into a "devil's bargain" with a police detective who is just as obsessed with finding the killer.





Upcoming Film Festivals


16th Seoul Eco Film Festival
(May 23-29)

7th Muju Film Festival
(Jun 5-9)

19th Korea Queer Film Festival
(Jun 5-9)

23rd Bucheon International Fantastic Film Festival
(Jun 27-Jul 7)

4th Chungmuro International Musical Film Festival
(Jul 10-13)

23rd Seoul International Cartoon & Animation Festival
(Jul 17-21)

21st Jeongdongjin Independent Film Festival
(Aug 2-4)

15th Jecheon International Music & Film Festival
(Aug 8-13)

21st Seoul International Women's Film Festival
(Aug 29-Sep 5)





Subtitled Screenings in Korea


"All in Korean" Facebook Page
(run by volunteers)

Screenings with English Subtitles
(run by KOFIC)




Read more about this site and its creators
at the About Koreanfilm.org page

Visit our Links page

Inactive Pages

Site contact: darcy@koreanfilm.org

Personal blogs of our contributors:
Kyu Hyun · Tom