Welcome! First launched by Darcy Paquet in 1999, this site has grown with the help of many volunteers to provide a comprehensive introduction to Korean cinema.




Now Screening in Korea: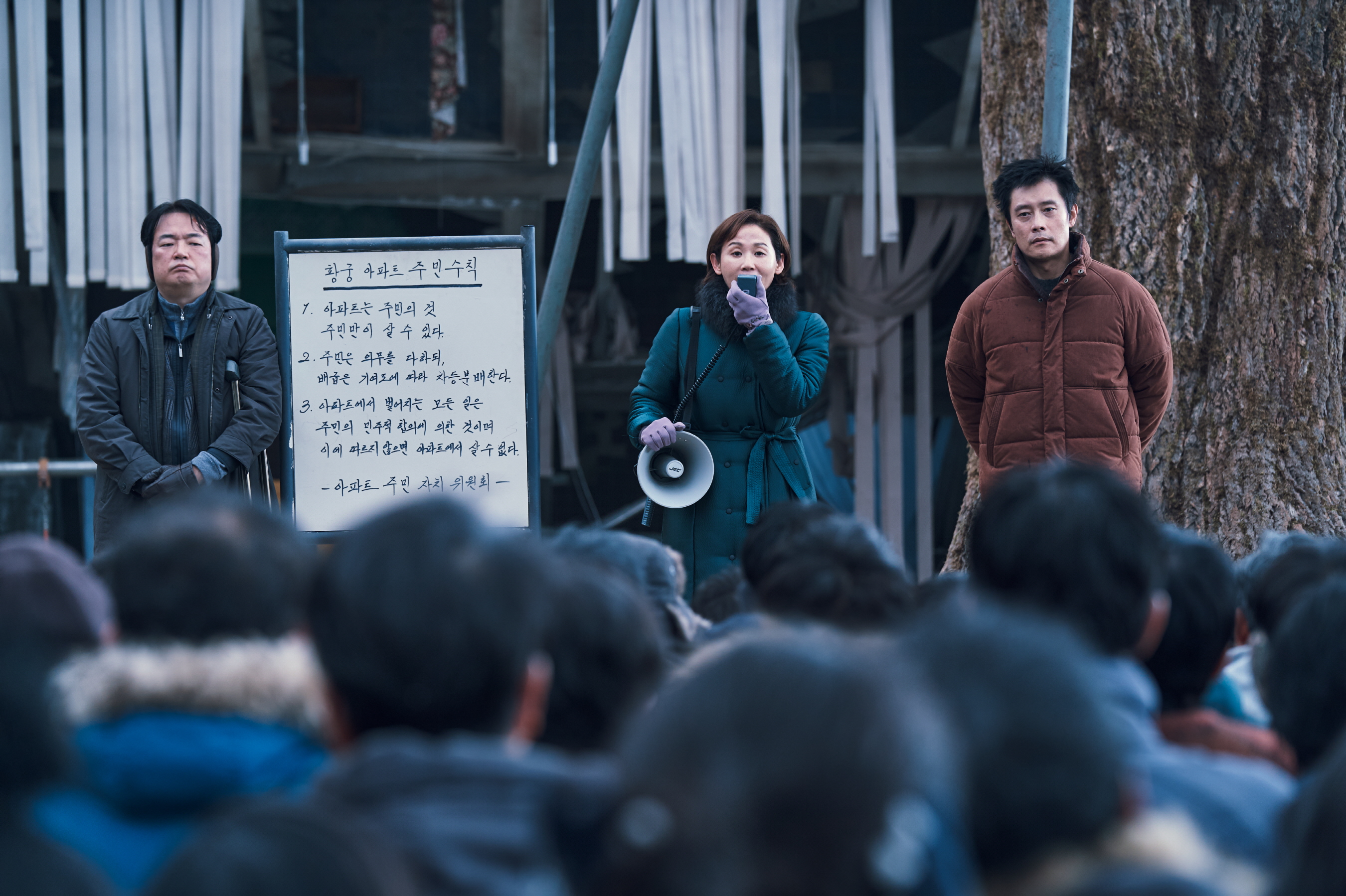 Concrete Utopia
dir. Eom Tae-hwa

Based on the webtoon Pleasant Bullying by Kim Sung-nik, Concrete Utopia imagines life after an earthquake of civilization-destroying proportions. In Seoul, only a single apartment building is left standing. After initially accepting survivors from the outside, the residents ultimately decide to create their own gated community. Directed by Eom Tae-hwa (Vanishing Time), the critically praised film stars Lee Byung-hun, Park Seo-jun, Park Bo-young, Kim Sun-young, Park Ji-hu and Kim Do-yoon.





Upcoming Film Festivals


19th Jecheon International Music & Film Festival
(Aug 10-15)

19th EBS International Documentary Film Festival
(Aug 21-27)

25th Seoul International Women's Film Festival
(Aug 24-30)

15th DMZ International Documentary Film Festival
(Sep 14-21)

28th Busan International Film Festival
(Oct 4-13)





Subtitled Screenings in Korea


"All in Korean" Facebook Page
(run by volunteers)

Screenings with English Subtitles
(run by KOFIC)




Read more about this site and its creators
at the About Koreanfilm.org page

Visit our Links page

Inactive Pages

Site contact: darcy@koreanfilm.org

Personal blogs of our contributors:
Kyu Hyun · Tom