About Koreanfilm.org

This website began as a hobby. I first came up with the idea in late 1998, about a year after I moved to Korea. At that time I had (just by sheer luck) been hired to work a few hours a week doing language editing at the Korean Motion Picture Promotion Corporation -- the precursor to KOFIC, the Korean Film Council. I had been interested in Korean film before, but working at the KMPPC gave me access to subtitled videos and various kinds of information about Korean cinema. As I began to get a feel for the overall shape of the industry, I started to search the web for more information in English about Korean film. But at that time, there was practically nothing available. Not being someone to let ignorance or a lack of qualifications stand in my way, I decided one night to make a website myself -- never really suspecting it would grow so big.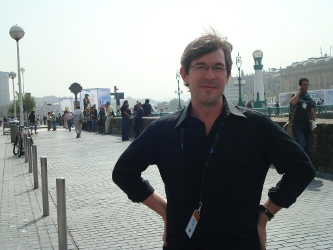 I'm often asked which film or director ignited my interest in Korean film. Actually, I first became interested in Koreans' enthusiasm for cinema, rather than with any particular director or movie. In talking with my students or attending the Pusan Film Festival, I could sense the culture's love of cinema (while studying in Moscow during the early 1990s I felt the same enthusiasm for theatre and classical music). The first films which drew my interest were Christmas in August, Push! Push!, No. 3, and The Lovers of Woomook-baemi.
I started assembling this website in January 1999 and it first went up around the beginning of April that year. I began with just the '1998' and '1999' pages, and sent out the first newsletter about a month later. In late summer it became part of the Yahoo! directory, and the number of visitors surged overnight. Since then the site steadily expanded, much faster than I anticipated. In April 2000 I got the site its own domain name Koreanfilm.org.
Some background information about me: I'm from the U.S. originally (a small town in western Massachusetts called Hardwick), and I came to Korea in August 1997. While a student, I studied Russian language for my undergraduate degree at Carleton College in Minnesota, and then in graduate school at Indiana University. I was planning to get a Ph.D. in Russian Literature -- drama and translation interested me in particular -- but eventually I changed my mind and switched into a masters program in Applied Linguistics, so that I could live abroad and teach English. Having made many Korean friends in graduate school, I ended up taking a job at Korea University (the alma mater of a couple friends) after finishing my degree.
My stay in Korea was originally planned as a one or two year stop on the way to the Czech Republic, but it wasn't too long before I realized that I'd be staying here long term... About six months after coming to Korea I met my wife Hyeon-sook. We dated for about three years before getting married on January 14, 2001. We've since had two boys: Jamie, born in 2004, and Danil born in 2007. Sometimes people ask if Hyeon-sook has any background in film -- the answer is no, although for a few years after we got married she operated an online DVD shop at YeonDVD.com.
One day in 2001 I received an e-mail from the international editor at Screen International, a British film trade magazine. He said that he liked the work I'd done on the website, and asked if I'd be interested in working as a correspondent for Korea. I said yes, quit teaching, and for the next seven or eight years my primary job was writing news stories about the Korean film industry, first for Screen and then for Variety. Separately, I began writing a translated column for the Korean film weekly Cine21, which was quite exciting for me because it allowed me to write for a Korean audience.
I've become involved in other jobs as well. Since 2002, I have served as a programme consultant for the Far East Film Festival in Udine, Italy. I assist in programming their selection of Korean films -- usually 8-12 contemporary titles per year -- and I've also organized a few small retrospectives. Since 2007 I've also been working as a delegate for the San Sebastian International Film Festival in Spain, keeping them informed about new Korean films, and sometimes acting as a go-between in dealings with film companies (the picture above was taken in San Sebastian). Apart from that, I've been involved with teaching cinema classes (Kyung Hee University and Korea University), subtitle and screenplay translation, some radio and TV work, and lots of other random projects that have come up.
There is a wide spectrum of people who have visited this site over the years. It's difficult to tell the exact composition, but there seems to be particular interest among several groups: (a) the Korean-American community; (b) viewers throughout Asia, particularly in Singapore, Hong Kong and other southeast Asian countries where Korean music and TV dramas have become popular; (c) fans of Asian cinema in general from Europe and North America; (d) students from Korea studying abroad; and (e) people working in the film industry and in academia. It's been interesting to hear from such a wide variety of people interested in Korean cinema.
In terms of the updates to this site, and the number of people visiting it, it reached its peak around the same time that the Korean film industry itself was booming: 2004-2006. But unfortunately since then I've run into some troubles that make it very difficult to keep the site updated, beyond the need to earn money to support my family. In particular, beginning in 2006 I've had pretty severe problems with RSI/ carpal tunnel in my arms, so that since 2009 I've had to give up typing completely. Since then I've been using voice recognition software, which is an amazing tool in one sense, but still much slower and more frustrating than typing and using a mouse.
Luckily, over the years I've found people who have contributed in many different ways to this site, either by writing reviews and essays, or in recent years by uploading new content to the site for me. Without them, I would've had to give up a number of years back, so a tremendous thank you to all of them! (See a partial list of contributors below, though please be aware that some of these profiles are out of date). In the meantime, I still remain committed to this site and to Korean cinema in general -- hopefully I'll get the opportunity to revive this site a bit in the coming years.
Contributors
Kyu Hyun Kim spent a nerdish but happy childhood and high school days in Seoul. He still remembers scenes and music from his first theatrical film experience, Thunderball. Blessed with parents who were confirmed film fans, Kyu Hyun has developed a lifelong affinity (perhaps obsession?) with genre cinema, especially horror, science fiction and film noir.

When he was nineteen, he transferred to an American university. Embarking on an academic career, he gravitated toward another lifelong fascination of his, Japanese culture and history. He ended up receiving a Ph.D. degree in Japanese history. His book on nineteenth century Japan entitled The Age of Visions and Arguments was published from Harvard East Asia Center in 2008. In addition, he has published numerous articles, essays and reviews regarding modern Japanese and Korean history, Korean cinema, and most recently on Korean and Japanese comics.

Kyu Hyun is extremely grateful to Darcy Paquet and www.koreanfilm.org as well as a series of recent Korean films (Ryu Seung-wan's Die Bad and Park Chan-wook's Old Boy remain personal favorites) for reviving his long dormant interest in Korean cinema, on which he is perennially attempting to procure more time to work (but not always successfully). He currently teaches Japanese and Korean history and popular culture at University of California, Davis.


Adam Hartzell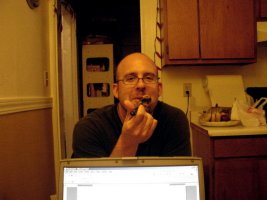 Adam Hartzell grew up in a little patch of suburbia southwest of Cleveland, Ohio called Berea (rhymes with Korea). He attended Washington University in Saint Louis where he majored in Psychology with a minor in Writing on route to a Masters in Social Work at the George Warren Brown School of Social Work also at Wash U. Upon completing an internship at University of California, Berkeley as a psychotherapist for undergraduate and graduate students, he took a gander at his student loan debt. Whereupon he immediately experienced financial panic and sought professional help of his own. He eventually decided to seek solace in the San Francisco cliche of a software company while continuing with his writing.

Deeply concerned about Korean Cinema not receiving its due propers, he began focusing his writing on Korean Cinema in 1999, having been impressed with Park Chul-soo's 301-302 years earlier and stumbling into retrospectives on Jang Sun-woo and Im Kwon-taek at two of San Francisco's many wonderful film festivals. Then the power of Hong Sangsoo's oeuvre anchored him to Korean Cinema for good. He has been a contributing writer here at Koreanfilm.org since 2000 where he also manages the bibliography. His work appears regularly in Rick Curnette, Jr.'s The Film Journal (www.thefilmjournal.com). Recent print publications include a chapter on Hong Sangsoo's The Power of Kangwon Province in The Cinema of Japan and Korea, published in England by Wallflower Press and in the United States through Columbia University Press; and an article on the omnibus human rights film If You Were Me in Kyoto Journal, published in January 2005.


Tom Giammarco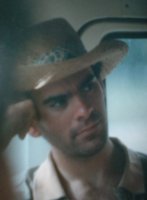 Tom writes: "I was born in North Providence, Rhode Island, the fifth of my parents' seven children. My entire family still lives there -- all within a 20 minute drive of each other. I was the only one with the urge to see other parts of the world and I decided, after I graduated college, to join the Peace Corps. I was sent to Malawi in Africa as an 'Aquaculture Extension Agent' which is just a fancy way to say I was teaching fish farming. After that, I did 2 years of volunteer teaching --one year in Kingston, Jamaica and another in Leone, American Samoa. After taking a couple of years to continue my education at a small, liberal college in Olympia, Washington, I jumped at the chance when offered a teaching position in South Korea. In July, 1995 I packed my bags for Iksan in North Cholla Province. I eventually was offered a position as an instructor at Woosuk University in Samrye (a small, 4-street village between Iksan and Jeonju) in 1997 and was promoted to the position of professor in 2000.

"I had always been interested in movies and the first time I stepped into the video store in Korea, I realized that I had a unique opportunity to explore a whole new world of cinema. They had hundreds of movies I had never heard of and I decided I wanted to see them all--even though I was just off the plane and couldn't understand a word of what was being said in the films. Among the first movies I saw in the theater was Jang Sun-woo's A Petal and that powerful movie turned my hobby into a love-affair with Korean films. I became especially interested in older Korean films, the history of Korean cinema and the people behind the making of the films. Recently, I began a course of study that (hopefully) will lead me to a doctorate in Korean Cinema."


Davide Cazzaro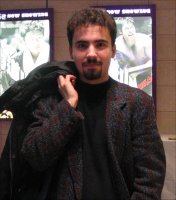 Davide Cazzaro is a film researcher living in Venice. He recently graduated from the Universita' Ca' Foscari di Venezia in the department of Visual and Performing Arts with a dissertation on contemporary Korean Cinema (The Golden Age of South Korean cinema 1996-2002).

The first Korean movie he saw was The Isle by Kim Ki-duk at the Venice Film Festival in 2000. He attended the "famous" press screening that was suddenly interrupted because two female journalists fainted... In 2001 he began collaboration with www.cinemacoreano.it, the first and only Italian website entirely dedicated to Korean cinema. It took a couple of years and tons of hours of work, but now the website is recognized quite well. Currently he co-manages it together with the founder, Gianluca Gibilaro.

He first came to South Korea in November 2002 for the 7th Pusan International Film Festival. Since then he has returned several other times in order to research contemporary Korean cinema and to attend the Pusan, Puchon, and Jeonju festivals as a press member.

He's currently working for the Pesaro International Film Festival as Korea correspondent and coordinator of the 2005 retrospective at the festival. He enjoys very much visiting and contributing to Koreanfilm.org (even if he'd like to have time to write more...) and he's very grateful to Darcy Paquet for his kind help and cooperation.


Paolo Bertolin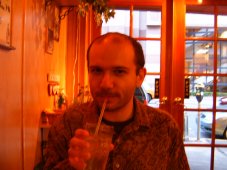 Paolo Bertolin likes to think of himself as a displaced wanderer who still hasn't found where his heart is: San Francisco? Bologna (Italy)? Seoul? Jakarta? Taipei?... Mainly focusing his interest on Asian cinemas, he's been providing contributions to various Italian magazines, newspapers and websites, such as Cineforum and Il manifesto, as well as to international media, such as The Korea Times and The Jakarta Post. In 2004, he was a trainee of Fipresci (the International Federation of Film Critics) at the International Film Festival Rotterdam, as selected in a competition open to young film critics from all over the world.
Rather than bore you with a detailed curriculum vitae he prefers to provide you with a somewhat random list of twenty-five non-Korean films from the post-2000, thinking this would help you to know him better: The Afternoon of a Torturer (Lucian Pintilie), La Captive (Chantal Akerman), La Cienaga (Lucrecia Martel), Clous of May (Nuri Bilge Ceylan), Elephant (Gus Van Sant), Evolution of a Filipino Family (Lav Diaz), Hotaru (Kawase Naomi), Gangs of New York (Martin Scorsese), Gostanza da Libbiano (Paolo Benvenuti), Millennium Mambo (Hou Hsiao-hsien), My Mother's Smile (Marco Bellocchio), A Poet (Garin Nugroho), Porto of My Childhood (Manoel De Oliveira), S21: The Khmer Rouge Death-Machine (Rithy Panh), Shadow Kill (Adoor Gopalakrishnan), The Son (Luc e Jean-Pierre Dardenne), Such Is Life (Arturo Ripstein), Under the Sand (Francois Ozon), Taboo (Oshima Nagisa), To the Left of the Father (Luiz Fernando Carvalho), Tropical Malady (Apichatpong Weerasethakul), Unknown Pleasures (Jia Zhang-ke), Werckmeister Harmonies (Bela Tarr), What Time Is It There? (Tsai Ming-liang), Yi Yi (Edward Yang).


Michelle Cho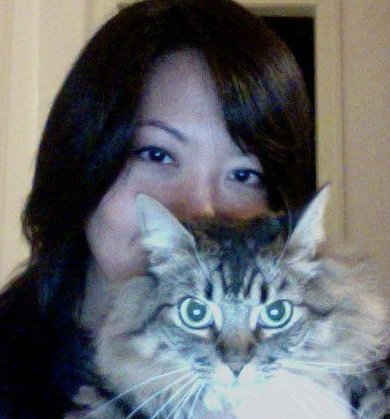 Michelle Cho has been an avid reader of this website since the early 2000s, when she discovered that she could actually link work and play by making Korean film and media the subject of her doctoral studies. Since then, she's written a dissertation (hopefully soon to be a book) on the appeal of genre cinemas in South Korean cinema of the post-IMF period, after the socially motivated realism of the 80s and 90s, and has expanded her interests to Korean television, pop music, and social media. She's extremely excited to share her thoughts with readers here, and is super grateful to Kyu Hyun Kim for the encouragement to contribute and Darcy Paquet for bringing this forum into existence! Michelle is finishing up a stint as a postdoctoral fellow of international humanities at Brown University in Providence, Rhode Island, and will soon be heading to Montreal, Canada to teach Korean film, media, and cultural studies at McGill University. She's written essays on film, celebrity, media and the public sphere, Korean dramas, and the "Korean Wave" that are forthcoming in several anthologies and academic journals.