2023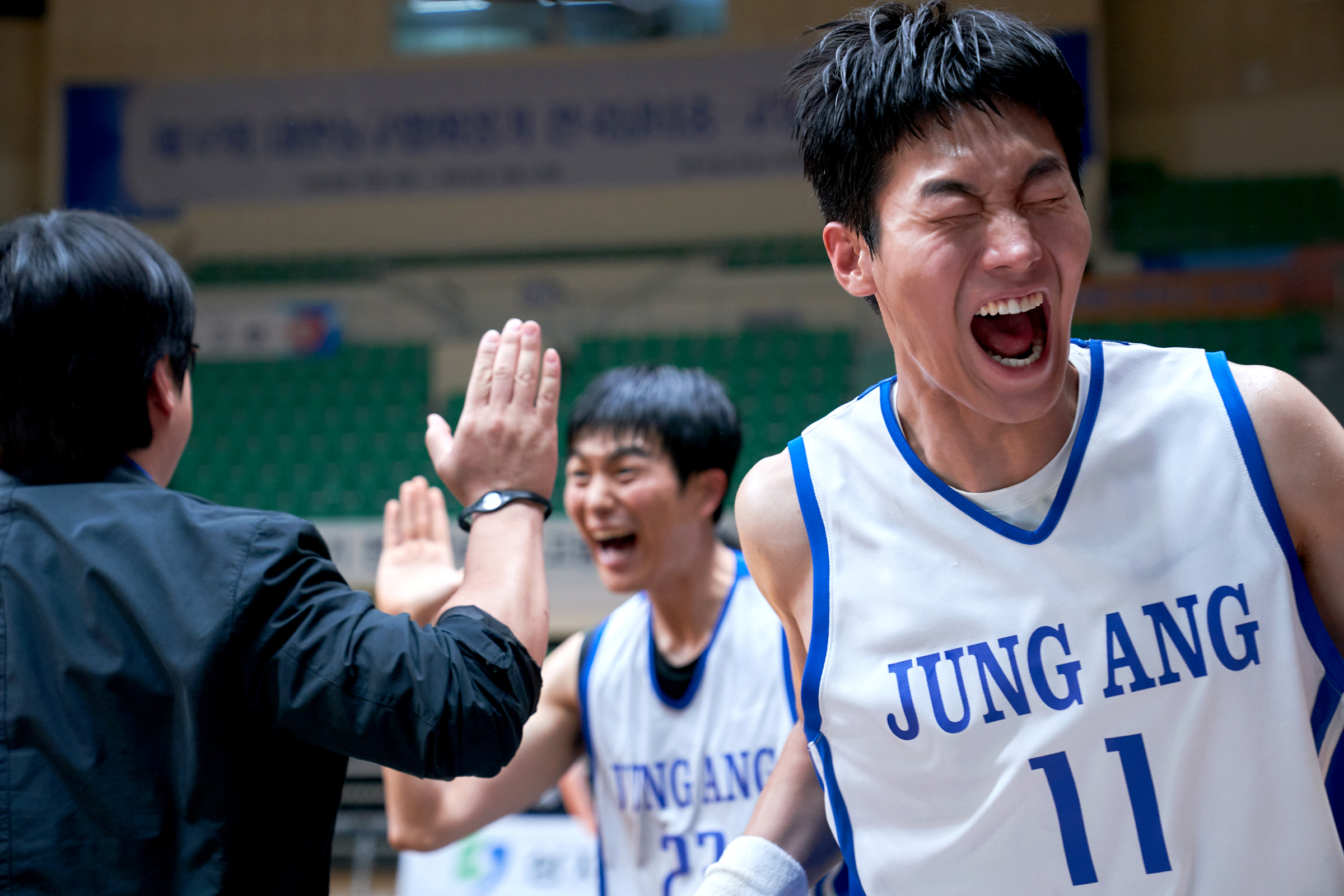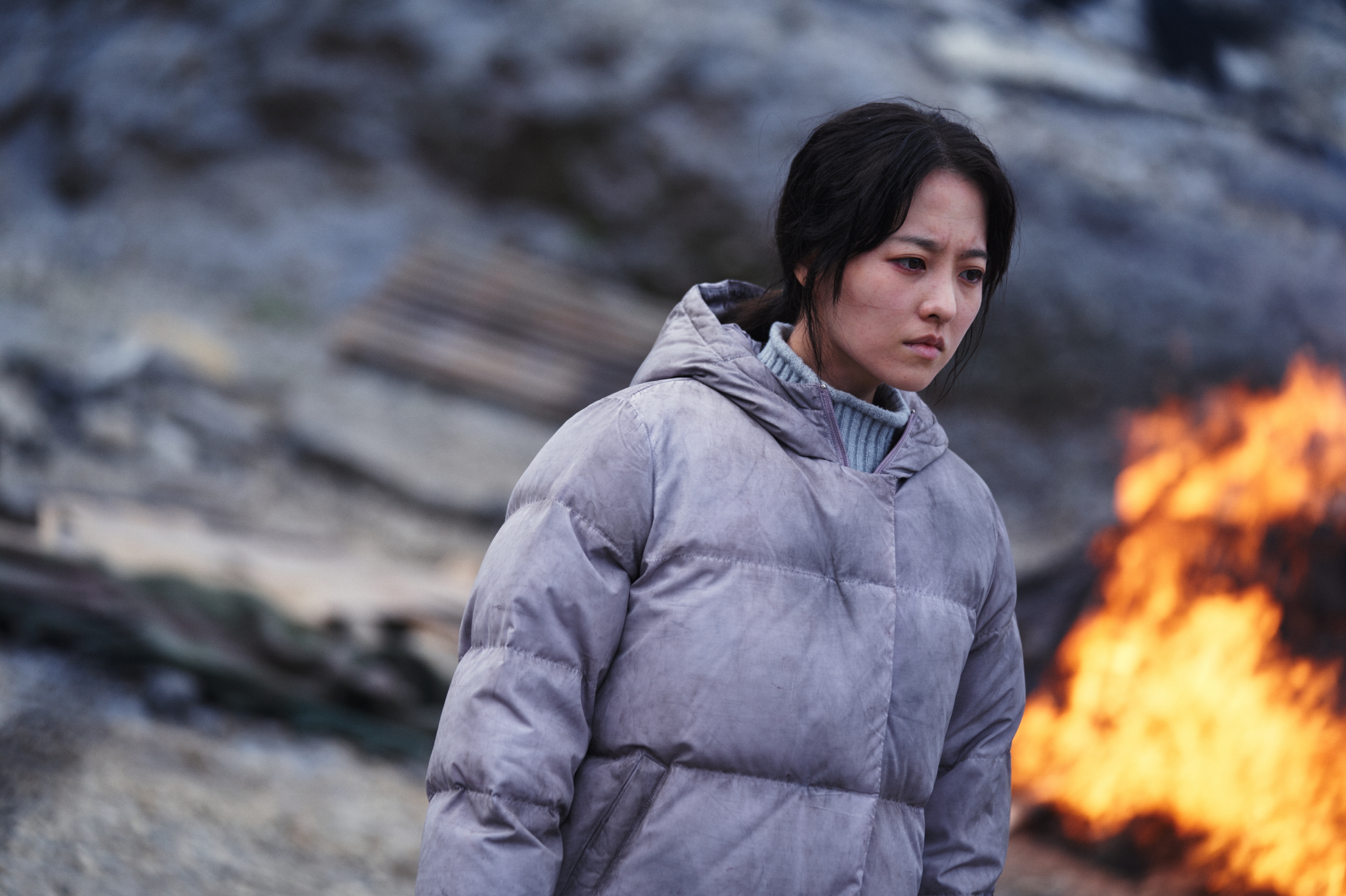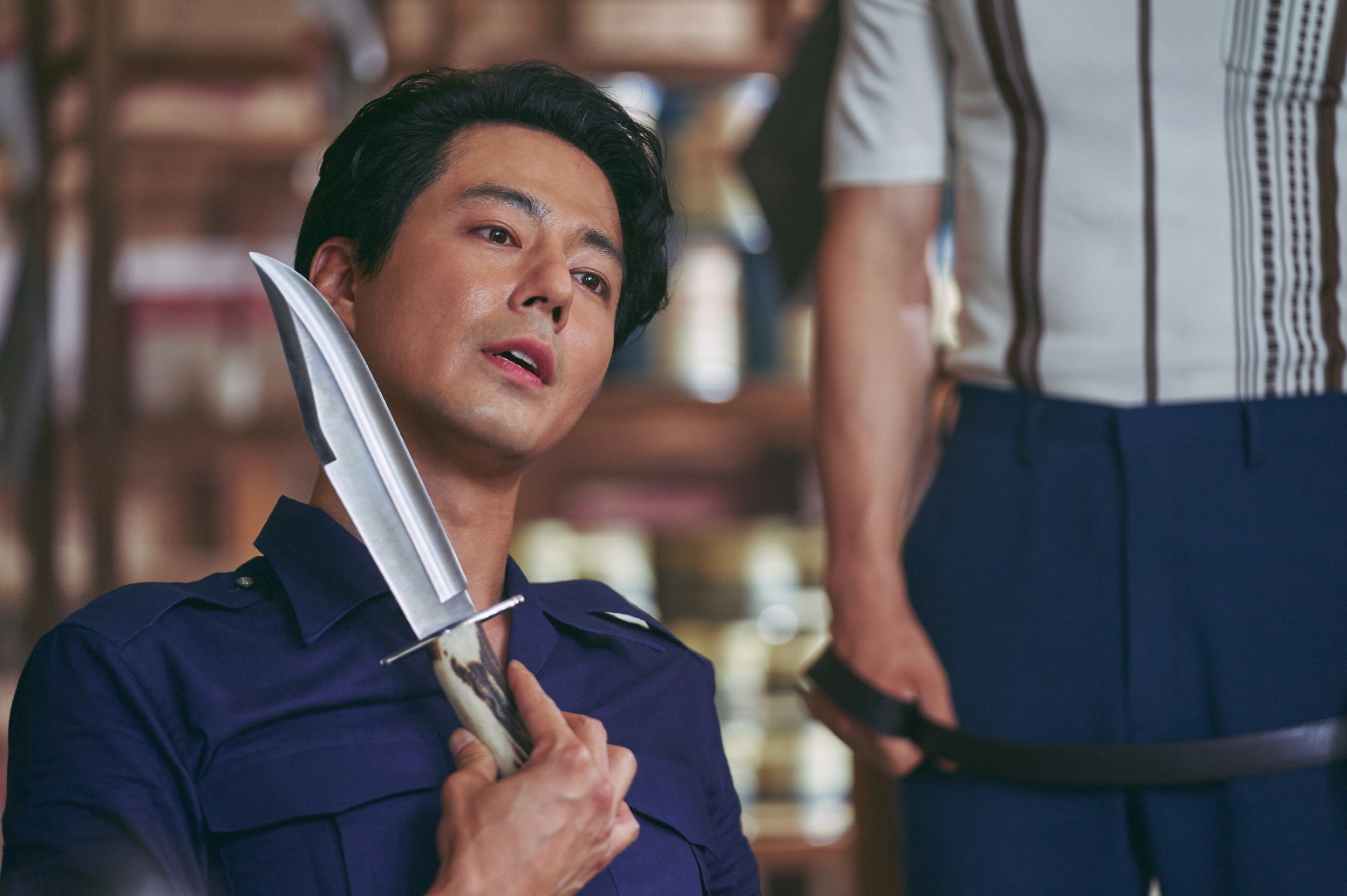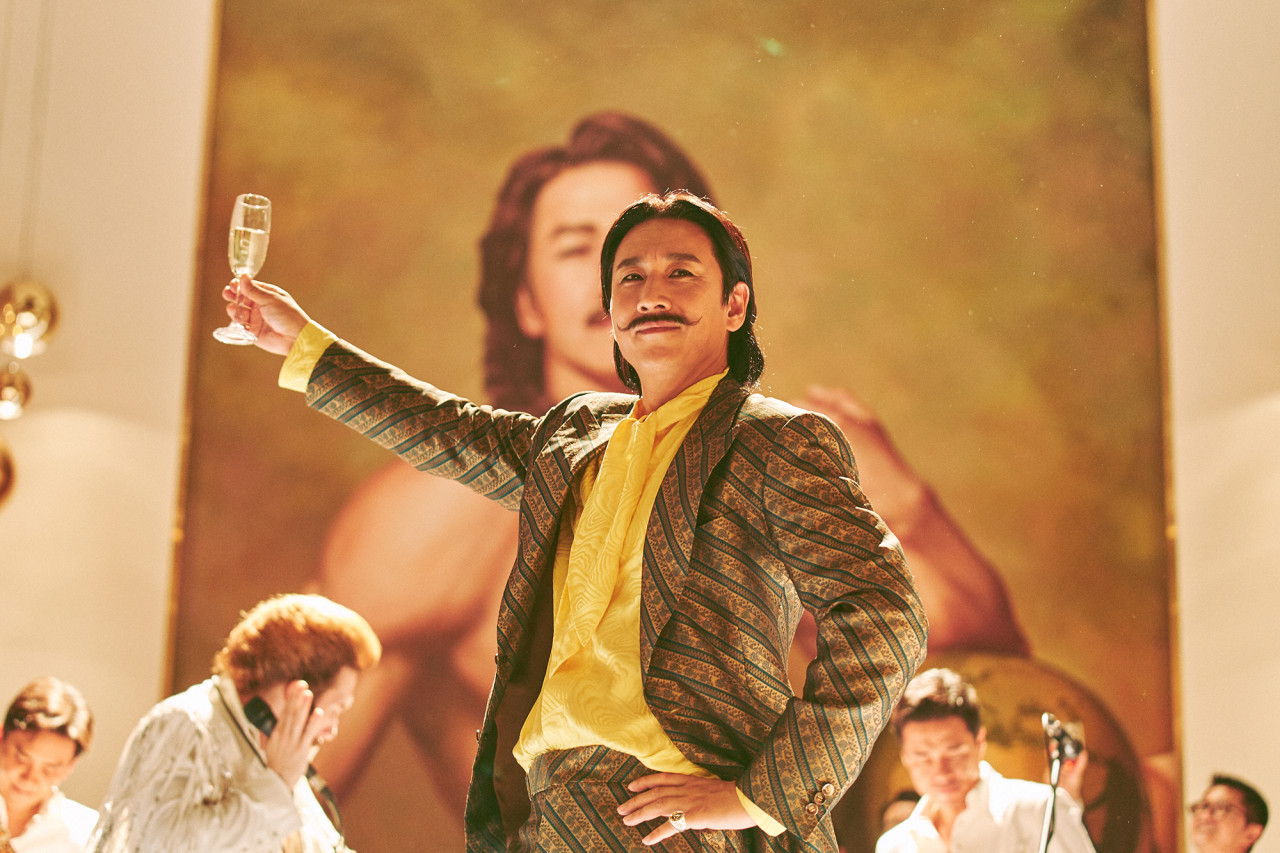 "Rebound",  "Concrete Utopia",  "Smugglers",  "Killing Romance"

   The year 2023 did not open on an optimistic note for Korean cinema. Although the audience had shown some signs of returning to theaters in 2022, apart from a few big hits the industry as a whole largely failed to put the pandemic behind it. Surely many factors were involved, including changing social habits and raised ticket prices, but many viewers also expressed disappointment with the Korean films that were released. Hollywood movies and particularly Japanese animation seemed more successful in capturing viewers' interest.
Looking ahead it's not yet clear which films might emerge as the year's biggest, although veteran directors Kim Jee-woon and Ryoo Seung-wan are both scheduled to unveil new films in the coming months. Director Lee Byung-heon will attempt to follow up the record-breaking success of his comedy Extreme Job with the new film Dream. The team behind The Roundup, the biggest film of 2022, will also release another sequel based on Ma Dong-seok's famous detective character. And the trend for remakes continues in Korean cinema, with works like Phantom and Soulmate opening in early 2023. (Written on March 19)


     Reviewed below:     Phantom (Jan 18)  -  Rebound (Apr 5)  -  Killing Romance (Apr 14)  -  Immortal (TBD)  -  IRON MASK (TBD).
The Best Selling Films of 2023  (to September 6)

| | Korean Films | Admissions | Release | Revenue |
| --- | --- | --- | --- | --- |
| 1 | The Roundup: No Way Out | 10,682,345 | May 31 | 104.7bn |
| 3 | Concrete Utopia | 3,657,628* | Aug 9 | 35.7bn |
| 4 | The Point Men | 1,721,111 | Jan 18 | 17.5bn |
| 5 | Honeysweet | 1,165,293* | Aug 15 | 11.3bn |
| 6 | Dream | 1,128,080 | Apr 26 | 10.8bn |
| 7 | Ransomed | 1,057,340 | Aug 2 | 10.2bn |
| 8 | The Devil's Deal | 756,356 | Mar 1 | 7.5bn |
| | All Films | Admissions | Release | Revenue |
| --- | --- | --- | --- | --- |
| 1 | The Roundup: No Way Out (Kor) | 10,682,345 | May 31 | 104.7bn |
| 2 | Elemental (US) | 7,138,995* | Jun 14 | 70.2bn |
| 3 | Suzume (Jpn) | 5,544,247 | Mar 8 | 56.8bn |
| 5 | The First Slam Dunk (Jpn) | 4,739,535 | Jan 4 | 49.5bn |
| 6 | Guardians of the Galaxy Vol. 3 (US) | 4,208,994 | May 3 | 44.4bn |
| 7 | Mission: Impossible - Dead Reckoning 1 (US) | 4,019,300 | Jul 12 | 40.4bn |
| 8 | Concrete Utopia (Kor) | 3,657,628* | Aug 9 | 35.7bn |
| 10 | The Super Mario Bros. Movie (US) | 2,394,076 | Apr 26 | 23.5bn |
* Still on release.  Revenue is in Korean currency (US$1=~1300 won).
Source: Korean Film Council (www.kobis.or.kr).


Seoul population: 9.9 million
Nationwide population: 51.8 million


The year is 1933, more than two decades into Japan's harsh colonization of Korea. A new Japanese resident-general arrives in Seoul, but is immediately targeted in an assassination attempt that only fails by the narrowest of margins. The police believe that a shadowy resistance group is being assisted by a spy, code-named "Phantom," who has access to the internal communications of the colonial government. Newly-appointed security chief Kaito (Park Hae-soo, Squid Game) traces leaked information back to five potential suspects, and without delay he carts them off to a seaside hotel. There he sets about trying to determine which of the five is the Phantom.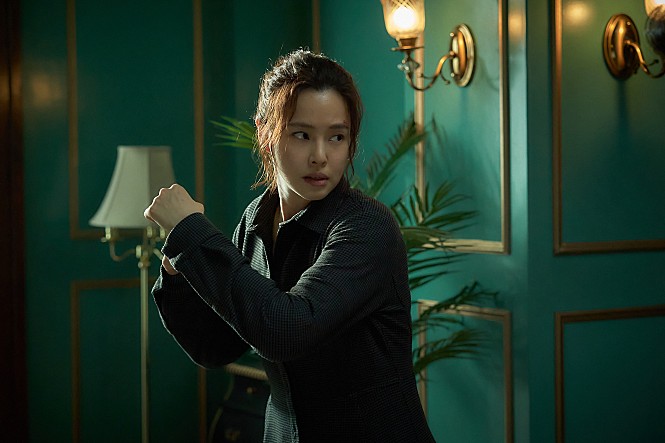 Detained in this elaborately furnished hotel which has listening devices in every room and torture chambers in the basement are Murayama (Sol Kyung-gu, Oasis), an elite Japanese-Korean police officer; Park Cha-kyung (Lee Ha-nee, Extreme Job), an official in the police bureau's communications department; the fastidious code-breaker Mr. Cheon (Suh Hyun-woo, Thunderbird); the tempestuous Yuriko (Park So-dam, Parasite), secretary to a high-ranking Japanese officer; and the visibly scared Baek-ho (debut actor Kim Dong-hee), an office worker at the communications department.
Phantom is based on Mai Jia's 2007 Chinese novel Sound of the Wind, which also served as the source material for Chen Kuo-fu and Gao Qunshu's 2009 film The Message. For the first half of its running time, Phantom is an exquisitely staged drama of intrigue and slowly accumulating tension, as the suspects maneuver to gain information about each other and dodge Kaito's watchful eye. Each character is vividly imagined and presented in such a way that the audience too is left guessing about their motivations. But then things quickly come to a head at a dinner staged by Kaito, when the investigation almost literally explodes into a dynamic, fast-paced confrontation and pursuit which will take us all the way to the film's conclusion.
Director Lee Hae-young has grown steadily more ambitious in the course of his career, reaching a breakthrough of sorts with his fourth feature Believer, which similarly combined intrigue and dynamic bursts of action. In Phantom, the subtle plotting of the first half and the pyrogenics of the second half are quite different in pacing and style, but they are equally ambitious. As propulsive and exciting the second half of the film is, the first half is no less engaging because of its intriguing characters and great performances. In that sense, we get the full spectrum of what Lee Hae-young is able to accomplish as a director.
As for the cast, each actor stands out in different ways, and it's exciting to watch this talented group of performers all interact and clash with each other. But it's two of the female characters, Park Cha-kyung and Yuriko, who ultimately make the strongest impression. Both are well-written roles played by supremely talented actors, and when the action breaks out in the second half, they light up the screen. Lee Ha-nee is a star and former Miss Korea who has delivered two spectacular performances already in 2023 in Phantom and Killing Romance. Park So-dam, meanwhile, has followed up her success in Parasite with dynamic roles in 2022's Special Delivery and now this film. The energy they each bring to the screen is different, but together they make for a powerful combination.      (Darcy Paquet)

    Rebound
South Korea is a country where most high school students cram for exams, rather than take part in athletics. But that doesn't mean students and teachers alike don't get excited about high school sports. Busan Jungang High School is a school whose basketball team has seen better days. The principal would prefer to disband the team entirely, but he is persuaded by the rest of the staff to appoint Yang-hyun, a school alumni and former player, as coach to try to field a minimally competitive team. Yang-hyun's first task is to find enough players to fill out all five positions. With the best local talent already recruited to play for schools in other parts of the country, he has no choice but to get creative.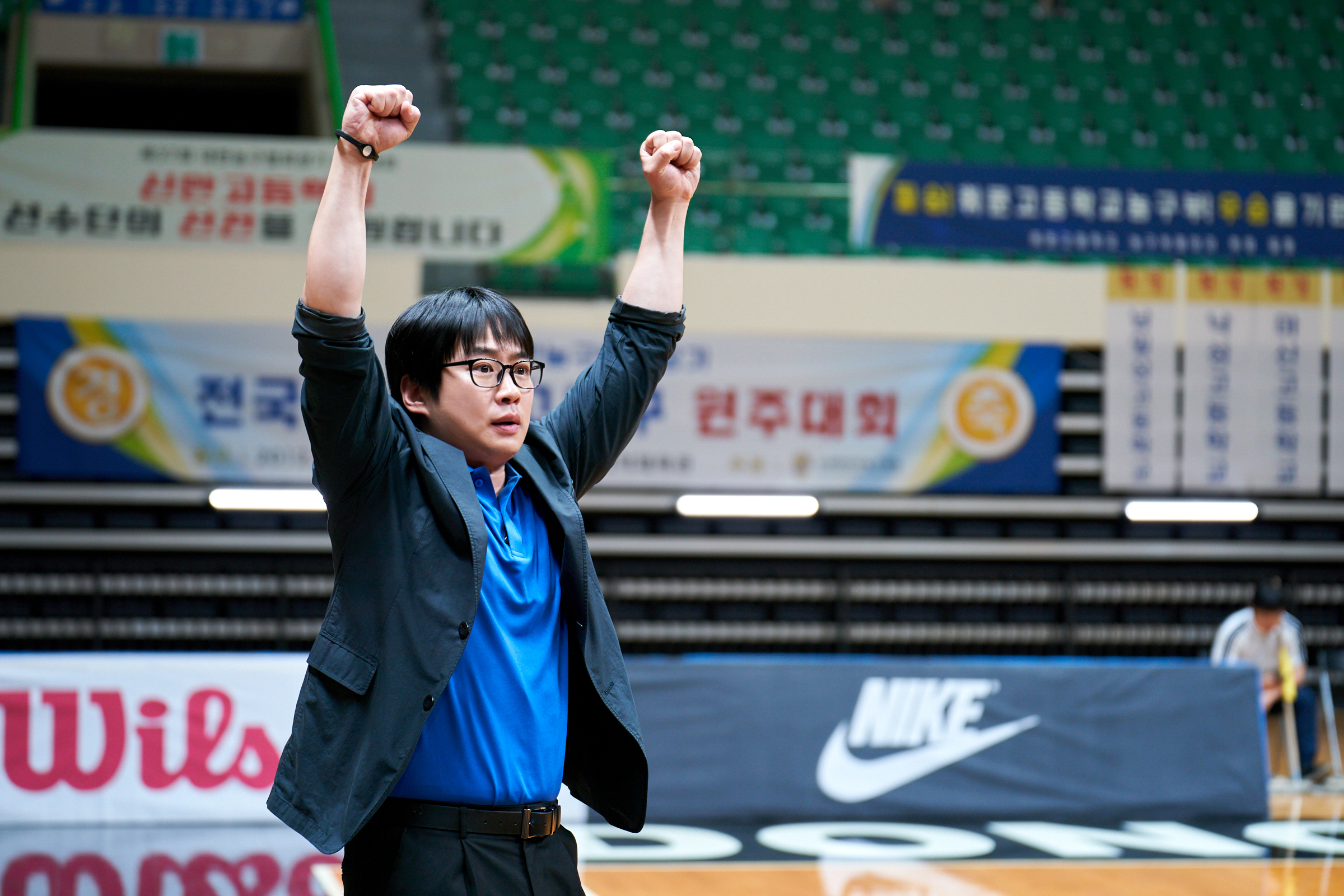 Rebound feels in many ways like a typical sports film narrative, although it's based on a real-life story from 2012 that many Korean basketball fans will be familiar with. Busan Jungang High School is a classic underdog, obviously no match for well-funded teams with a long tradition of winning like Yongsan High from Seoul. But through the resourcefulness, passion, commitment and generosity of a remarkable coach, the team slowly starts to realize its potential.
What's surprising and exciting about Rebound is not where the plot will take you, but rather, how much you will enjoy getting there. Effortlessly charismatic and engaging, the film never strains to win the audience's affection, but it succeeds completely in doing so. It's a prime example of how much engaging characters and a well-written screenplay can enrich even the most familiar of stories.
Sure enough, the film has some serious screenwriting talent behind it, from co-writer Kwon Sung-hui (The Spy Gone North, As One) to star TV writer Kim Eun-hee (Netflix's Kingdom). Kim (who also happens to be married to director Chang Hang-jun) chose this project as her return to feature film screenwriting after many years, and the film clearly benefitted from her expertise. Director Chang, for his part, elicited great performances from this young cast, highlighting and framing each players' various personalities and struggles without ever tipping over into melodrama. He shoots the basketball scenes with an impressive sense of movement and energy, and his good sense of timing also helps the film's humor to fully express itself.
Lastly, particular praise must be paid to actor Ahn Jae-hong, who carries himself in an unassuming way, but is one of the most likeable, charismatic stars working in the industry. Yang-hyun can be seen as simply a hard-working high school coach, but in many ways he is also a model of what leadership is supposed to look like. Ahn's performance, and his interactions with the rest of the cast proves to be one of the film's highlights.      (Darcy Paquet)

    Killing Romance
Yeo-rae is a top model and star who has taken South Korea by storm. But she learns how inconstant fame can be, after her awkward performance and poor pronunciation in a big-budget space movie turns her into a laughingstock. Exhausted, disheartened and distraught, she decides to take a vacation to Qualla, a small Pacific island nation. Her trip starts off badly, but then she meets global real estate developer Jonathan Na ("jon-na", incidentally, is a somewhat rude expression in Korean), who saves her from a pack of thieves, and promptly proposes marriage.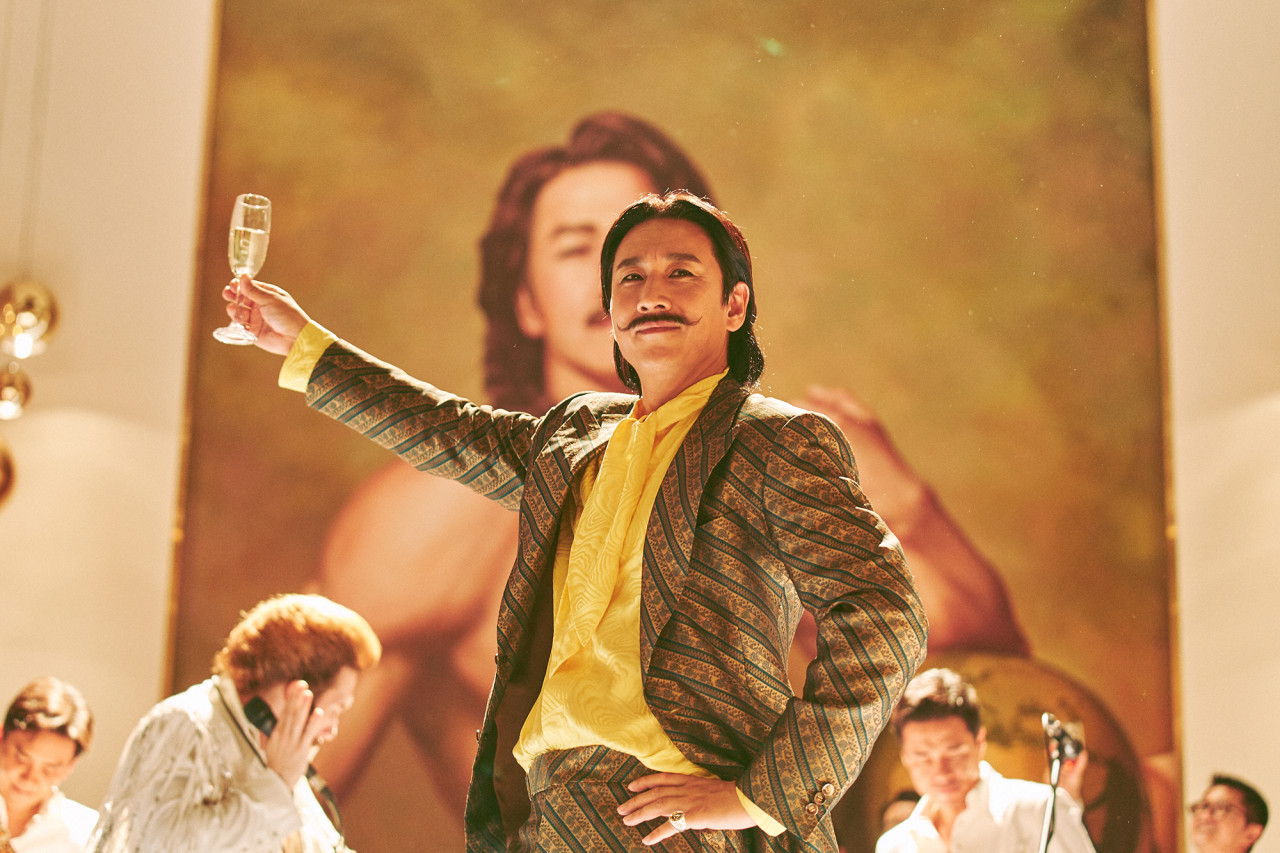 Cut to seven years later, when the couple flies to spend some time in Korea. Jonathan, it turns out, is not the Prince Charming he initially seemed to be. Yeo-rae is desperately unhappy and constantly pinned under Jonathan's watchful, controlling eye. She also learns the depth of his cruelty and violence towards anyone who crosses him. Yet a window of opportunity opens when she discovers that her next-door neighbor Bum-woo, a young man studying to re-take the university entrance exam, is one of her biggest fans. Together they hatch various schemes to help Yeo-rae escape her captivity and lead a happy life - all of which involve killing Jonathan.
The two paragraphs above express something of the setup and basic plot of Killing Romance, but there is a lot more to this movie than what you can cover in a plot description. Tongue-in-cheek narration by a folksy American grandmother, pastel visuals, Jonathan's pompous melange of Korean and English, his twin housekeepers whom he refers to as "Susans", Bum-soo's random ability to communicate with animals, song and dance used as a means of psychological warfare, and two very angry ostriches are just a sampling of the wholly unexpected flourishes that this film produces in just under two hours. If one had to describe it by referencing other movies, one might call it a cross between Memories of Matsuko and the films of Wes Anderson. But it's indisputably the work of director Lee Won-suk, who after How to Use Guys With Secret Tips and The Royal Tailor has found a project where his unique sense of humor can be fully unleashed.
For a movie as outlandish and irreverent as this one to work, a total commitment from the cast is needed. In that sense, Lee Ha-nee (Phantom)'s performance as Yeo-rae is something to behold. She throws herself completely into this role, holding nothing back, all while being extremely precise in her execution. There's not a gesture she makes in the entire film that feels the least bit sloppy or loose, and I don't believe this film could have worked without her. That being said, the rest of the cast is also outstanding. In his portrayal of Jonathan, Lee Sun-kyun (Parasite) blends funny and obnoxious into a truly memorable cocktail, while Gong Myoung's Bum-woo is extremely charming and likeable. Among the wide cast of supporting characters, Andrew Bishop as Bob deserves a special mention, but all of them are a joy to watch.
It's been a long time since I've seen a film that screams "cult movie" like Killing Romance. Some viewers are going to be completely turned off by it, but if you let the film under your skin, it's hard to stop thinking about it. It's also considerably more fun and impressive on the second (or third?) viewing than it is on the first. For sure, this movie has attracted its share of hardcore fans, but mainstream viewers in South Korea have generally given it the cold shoulder. Is that a reflection of the film, or the current mood of the audience?      (Darcy Paquet)

    Immortal
*This review is based on a print submitted for screening at the 2023 Bucheon International Fantastic Film Festival. It may differ from a theatrical release version.
A Japanese crew working for a (fictional) TV station, Meiji TV, visits South Korea to make a documentary about a mysterious group of Koreans, colloquially known as "Immortals." It turns out that some children of the Korean victims of the Hiroshima atomic bombing had developed metabolic mutations that drastically slows down or possibly permanently arrests their aging process. As the documentary unfolds, we learn that the post-liberation Korean government decided to treat their strange conditions as potentially dangerous afflictions and sequestered them in a desolate concentration camp under horrible, abject conditions (some were forced to go through surgical sterilization, for instance) until late '80s.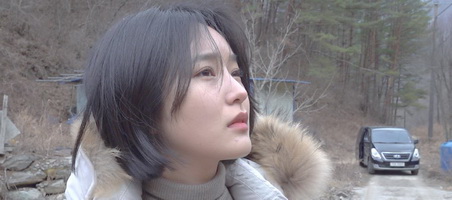 The documentary focuses on one of the Immortals, Ye-jin (Kang Seo-ha), trying to make a living as a model while struggling against covert and overt acts of social discrimination and hate, including a rumor that Ye-jin and her likes drink human blood to retain their youths. She initially cuts a sympathetic figure, youthful and bubbly even though her physical age is close to 80. However, as the Japanese team headed by a young PD (Shuya) continues to investigate and uncover more information about Ye-jin and the dreadful camp, conflicting accounts of what had really happened to the Immortals emerge. Things are thrown into further disarray when an uncouth man claiming to be her brother, Mu-young (Ahn Joo-young), shows up and insists that Ye-jin is by no means as innocent as she pretends to be. The PD confronts Ye-jin with many inconsistencies between her feel-good, triumph-against-adversity narratives and the facts his team have uncovered, in the process risking the chance of the documentary careening off from the expected "human interest" angle.
Written and directed by a first-time feature-helmer Kim Sang-hoon, a former economics major and story writer for the webtoon Vampire High School, Immortal is one of the most unusual and unique genre films from Korea I have seen in some time. Despite its obviously limited technical resources and production values, Kim's mockumentary is a full-blown counter-factual-history SF, delving into such big ideas as nuclear bombings, legacies of Japanese colonialism, discrimination of minorities in Korea and ageism and "lookism" with gusto and sincerity. Watching the film, I was actually taken aback at how historically aware and reflective his take on the postwar history of Korea is, especially in terms of the Korean society's exclusion and suppression of the allegedly "abnormal" population: you can certainly find parallels between plights of the fictional Immortals and those of AIDs patients, North Korean refugees, conscientious objectors to the military draft, transgendered youths and other minorities in the contemporary Korea (For the record, the director stated that the on-screen treatment of Immortals was inspired by the real-life internment of those afflicted with Hansen's disease [leprosy] in Sorokdo Island).
Kim's choice to have the story told from the perspective of a Japanese TV crew is also fascinating, allowing the film to stage some surprisingly honest exchanges (including a tense confrontation involving the Korean atomic bombing victim's association) between Koreans and Japanese regarding the collective traumas of the Pacific War, something still all too rarely explored in a contemporary Korean film, except for as a fodder for action-espionage-thriller genre films. Moreover, given its premise, a sizable portion of the film's dialogue is in Japanese, with the bilingual capacity of Ye-jin and her alleged brother, traced back to their origins as the progeny of the Koreans residing in Japan during the colonial period, serving as a fairly important plot point.
Filmed in a deliberately subdued and somewhat stilted TV documentary style (think of a more slickly edited version of the long-lived KBS Screening Humanity series, but with the same kind of clunkily "dramatic" background music and other clichés), actually convincingly done and responsible for some sly, off-the-cuff humor, Immortal takes a gradual turn toward a mystery thriller and eventually jumps into an even more macabre territory, partaking of the found-footage horror-thriller stylistics, including violent fragmentation of the recorded images and sounds.
Remarkably, however, director Kim's sympathetic and compassionate gaze toward Ye-jin and the Immortals never wavers throughout the film. Is Ye-jin a duplicitous, publicity-seeking monster who had victimized her own people? Or is she really a victim, who had to develop immunities against the numerous cruelties of the mainstream Korean society, in order to simply survive and attain some semblance of normality? As the Japanese narrator of the documentary-within-the-film (Takeda Hiromatsu) concludes before the screen fades out, we are left to make up our own minds, despite a stinger of a revelation in the denouement that appears to confirm the worst type of prejudices against the mutants.
Technically constrained (although it is neither inept nor self-indulgent) and micro-budgeted, Immortal is nonetheless genuinely inventive, thoughtful and historically perceptive, still packing a pithy genre-bound punchline, unnerving and melancholy in equal measure. Even though its appeal is likely to be limited among the casual fans of Korean cinema, I hope it receives a wider distribution than one commonly given to the films of its type, opening the way for director Kim Sang-hoon to score with a bigger-budgeted sophomore work in the near future.      (Kyu Hyun  Kim)

    IRON MASK
*This review is based on a print submitted for screening at the 2023 Bucheon International Fantastic Film Festival. It may differ from a theatrical release version.
Jae-woo (Joo Jong-hyuk, Warning: Do Not Play, Spy-Type Model), a handsome but sullen kendo (geomdo in Korean) player joins an elite boot camp from which the Korean representatives for an upcoming international championship competition will be selected. However, his attention is laser-focused on the seemingly unbeatable Hwang Tae-soo (Moon Jin-seung, who had appeared in a Spanish-German co-production Sun Shine Moon), a poker-faced bundle of steel wires. As the film unfolds, Jae-woo's backstory and the reasons for his hateful obsession with Tae-su are revealed. When Jae-woo's repressed anger results in an injury suffered by a friendly and decent older player, he is forced to confront the true nature of his complex feelings, including those toward his father, a former kendo master.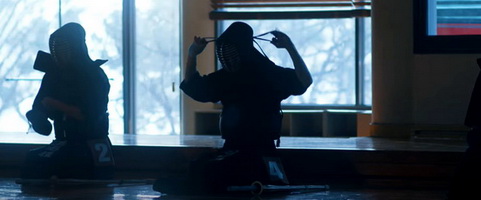 The winner of the Best Korean Fantastic Section Feature Film Award at the 2023 BiFan, IRON MASK is an expertly realized feature debut film from Kim Sung-hwan, a graduate of Dongguk University Graduate School of Digital Image and Contents. Aided by the crisply beautiful cinematography supervised by DP Lee Gwang-min and Lighting Director Choi Chang-min, Kim at first appears to weave complex threads of the film's narrative, with multiple layers of flashback, into a familiar pattern of a sports drama-cum-Bildungsroman. However, as he patiently stages excellently choreographed and edited kendo bouts (the real-life kendo team from Yongin University provided technical advice and other types of assistance) interspersed with the highly subjective retellings of Jae-woo's past, IRON MASK morphs into a quasi-psychological thriller with an inflection of a neo-noir. Jae-woo's obsession is presented in such a dark yet emotionally compelling manner, the viewers are not only hooked into the narrative but also lured into anticipating some kind of explosive violence that will push the film into an even darker territory. Yet, the name of the game for writer-director Kim is not emotional button-pushing by dint of excessive melodrama, but restraint and precision, impressively pruning and trimming his narrative and characterizations to arrive at an aesthetically gorgeous rendition of spiritual growth for his protagonist.
Significantly contributing to the sense of emotional authenticity and conservation of suspense are competent performances from the main cast. Moon Jin-seung does not look intimidating or villainous at all, but I believe that was the point of the casting. He and director Kim successfully collaborate to fabricate for Tae-su an outward calmness of one who needs to wear an "iron mask" of the English title in order to keep up with a "normal" life. Joo Jong-hyuk is given the difficult role of a repressed and obsessive protagonist who nonetheless has to generate sympathy from the viewers: he does a fine job with it, greatly helped by the able supporting cast. They both score high in the charisma department and I suspect this film will prove to be a positive career move for both of them. Now that we are discussing the characters, I personally feel that the weakest and most clichéd figure is Jae-woo's mother, basically reduced to a series of uncomprehending, concerned voices. On the other hand, another female character, the team's videographer Soo-ah (Lee Ji-yeon, best known for the hit TV drama SKY Castle), is conceived as the most analytically perceptive person in this predominantly male-centered motion picture, so there is at least some balance in Kim's depiction of female figures.
Watching IRON MASK, moreover, I was intrigued by how much it approximates the texture and contents of a hypothetical cinematic adaptation of a top-of-the-line '60s or '70s style sports manga (the hero-antagonist-hero's father triangulation that anchors the film's narrative is a familiar trope from numerous Japanese sports comics, beginning with the legendary Star of the Giants), by way of some psychologically "modern" swordfight films from the likes of Kobayashi Masaki and Gosha Hideo. From its elegantly austere fight scenes to the boldly poetic rendering of the hero's final moment of "enlightenment"—a literal illustration of his "letting go" of his obsession with the memories of his father, capped by the camera lens trained on a single snowflake—IRON MASK often recalls these classics of Japanese comics and martial arts/action cinema. Yet, in execution it is filtered through the unmistakably 21st-century Korean sensibilities. I could be wrong, but a contemporary Japanese film made from an identical screenplay would probably turn out very different from IRON MASK, most likely dialed down in terms of the latter work's sharp-edged psychological tension as well as its "coolness" quotient.
Is IRON MASK an entirely original, transcendent masterpiece like, say, Kurosawa Akira's Sanshiro Sugata? Not really. Kim is obviously shooting for a genre-savvy crowd-pleaser: his film is not making a grand artistic statement, but rather remains an ambitious chef's confection made from familiar generic ingredients. Yet it is both delectable and satisfactory. Like more than a few of the entries for Korean Fantastic section at this year's BiFan, IRON MASK is thought-provoking and entertaining in equal measures, and serves as an impressive calling card for the writer-director Kim, his staff and the cast, priming us to look forward to their subsequent projects.      (Kyu Hyun  Kim)