2013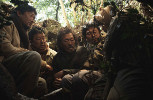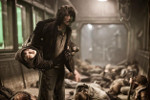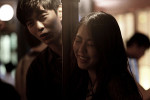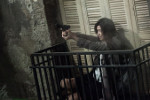 "Jiseul",  "Snowpiercer",  "Very Ordinary Couple",  "The Berlin File"

   After a record-breaking box office run in 2012, Korean cinema continued to flex its muscles in the early part of 2013. Theatrical admissions for local films in the first quarter of 2013 were the highest of any three-month period in Korean film history, thanks to hits like Ryoo Seung-wan's The Berlin File, gangster epic New World and especially the sentimental comic drama Miracle in Cell No. 7. The latter film, featuring an ensemble cast led by RYU Seung-ryong, became the third best-selling Korean film in history with close to 13 million admissions.
Another film that drew much notice was the low-budget feature Jiseul, about 1948 massacre of civilians on the island of Jeju. Shot in Jeju dialect, the exquisitely crafted film won the top prize in the World Dramatic Cinema competition at Sundance before opening in Korea in March. Positive word-of-mouth then helped the film to achieve a level of publicity and box office success almost unheard of for independent films.
The early part of 2013 also marked the anticipated Hollywood debuts of Korean directors Park Chan-wook (Stoker) and Kim Jee-woon (The Last Stand). Although not technically Korean films, these works are of great interest to many fans of Korean cinema, so we will be providing a separate page (coming soon) for reviews of these and other "not quite Korean" films.
Looking ahead to the rest of 2013, the one massive project on the horizon is Bong Joon-ho's SF epic Snowpiercer, expected to reach theaters in August. Although shot mostly in English with an international cast, it was produced in Korea, and is the source of much anticipation. Other upcoming films include The Face Reader by Han Jae-rim who previously directed The Show Must Go On; Hwayi by Save the Green Planet director Jang Jun-hwan; and a big-budget 3-D baseball movie Mr. Go featuring a CG animated gorilla, from the director of 200 Pound Beauty and Take Off. (Written on April 11)
     Reviewed below:     How to Use Guys with Secret Tips (Feb 14)  --  New World (Feb 21)  --  Nobody's Daughter Haewon (Feb 28)  --  Jiseul (Mar 21)  --  Horror Stories 2 (Jun 5)  --  Cold Eyes (Jul 3)  --  The Face Reader (Sep 11)  --  The Russian Novel (Sep 19)  --  City: Hall (Oct 24).
The Best Selling Films of 2013 (to October 26)

| | Korean Films | Nationwide | Release | Revenue |
| --- | --- | --- | --- | --- |
| 1 | Miracle in Cell No.7 | 12,810,776 | Jan 23 | 91.4bn |
| 2 | Snowpiercer | 9,340,625 | Aug 1 | 66.9bn |
| 3 | The Face Reader | 9,119,042 | Sep 11 | 65.9bn |
| 4 | The Berlin File | 7,166,268 | Jan 30 | 52.4bn |
| 5 | Secretly Greatly | 6,959,083 | Jun 5 | 48.7bn |
| 6 | Hide and Seek | 5,603,984 | Aug 14 | 39.6bn |
| 7 | The Terror Live | 5,579,036 | Jul 31 | 39.8bn |
| 8 | Cold Eyes | 5,506,770 | Jul 3 | 39.3bn |
| 9 | New World | 4,682,418 | Feb 21 | 34.8bn |
| 10 | Man on the Edge | 3,893,216 | Jan 9 | 28.3bn |
| | All Films | Nationwide | Release | Revenue |
| --- | --- | --- | --- | --- |
| 1 | Miracle in Cell No.7 (Korea) | 12,810,776 | Jan 23 | 91.4bn |
| 2 | Snowpiercer (Korea) | 9,340,625 | Aug 1 | 66.9bn |
| 3 | The Face Reader (Korea) | 9,119,042 | Sep 11 | 65.9bn |
| 4 | Iron Man 3 (US) | 9,001,312 | Apr 25 | 70.8bn |
| 5 | The Berlin File (Korea) | 7,166,268 | Jan 30 | 52.4bn |
| 6 | Secretly Greatly (Korea) | 6,959,083 | Jun 5 | 48.7bn |
| 7 | Hide and Seek (Korea) | 5,603,924 | Aug 14 | 39.6bn |
| 8 | The Terror Live (Korea) | 5,579,036 | Jul 31 | 39.8bn |
| 9 | Cold Eyes (Korea) | 5,506,770 | Jul 3 | 39.3bn |
| 10 | World War Z (US) | 5,237,519 | Jun 20 | 38.5bn |
* Still on release.  Source: Korean Film Council.


Seoul population: 10.4 million
Nationwide population: 50.9 million



    How to Use Guys with Secret Tips
Choi Bona is overworked and underpaid in one of Korea's most selfless jobs: she is an assistant director. Casually disregarded by her work colleagues, she knows that her career is going nowhere, but there's nothing she can do about it. One night she hits bottom. Stranded on a beach in the middle of nowhere, she comes across an eccentric middle-aged man selling inspirational videos. He urges her to buy his masterwork, "Instructions on How to Use Men," telling her that it will change her life, and give her the skills she needs to find success and happiness. She doesn't believe him for a second. But she buys the video.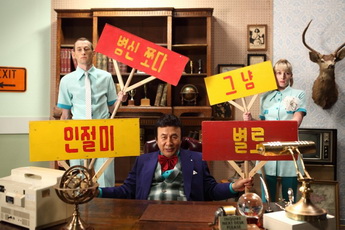 How to Use Guys with Secret Tips is in some ways a fairly standard Korean romantic comedy, except that it's funnier and more engaging, and ultimately much better than you would expect. Director Lee Won-suk, a graduate of the American Film Institute, maintains great comic timing and even manages to keep the audience's interest in the final reels, which are a weak point of many Korean romantic comedies. Boosted by great performances and a multitude of gags that are genuinely funny, the film produced strong word-of-mouth among viewers, though not soon enough to save it in a month when it was sharing screens with box office behemoths The Berlin File, New World and Miracle in Cell No. 7.
Much of the buzz surrounding this film centers on the two charismatic leads. Lee Si-young has an unusual star image: she is unique in simultaneously pursuing a career as an actress, while also competing as an amateur boxer. Lee originally learned boxing as part of her preparation to act in a TV drama, but then she continued training and eventually won several amateur boxing championships in the 48kg weight category. Although this doesn't bear directly on her role in How to Use Guys with Secret Tips, her slightly "tough" image remains in the back of viewers' minds, and is toyed with in certain scenes.
The actor playing opposite her, Oh Jung-se, portrays a massively popular star who initially treats Bona with disdain, but later falls for her charm. Oh is a theater actor who has appeared in many supporting roles over the years, but his performance in this film has earned him special attention. Despite being the object of ridicule in numerous scenes, his underlying, offbeat charm runs constant throughout the film. Praise is also due to the veteran Park Young-gyu (Attack the Gas Station), who plays the video salesman and appears as the presenter in the video segments themselves. These short instructional clips, which run intermittently throughout the narrative, are deadpan, intentionally amateur in style, and hilarious.
Korean romantic comedies seem to be maturing in some ways, or at least adapting themselves to new circumstances. Whereas five or ten years ago, female protagonists tended to fluctuate between na?ve innocence and manic/cute aggression a la My Sassy Girl, the women of today's romantic comedies are more levelheaded and practical. The movie couples of the past used to do barely much more than hold hands, but contemporary romantic comedies have become more comfortable with the idea that young couples actually have sex. There remains plenty of coy posturing and cuteness in the genre, but the male leads have become a little more relaxed and self-effacing, while the female leads now retain a bit more of their dignity.
These qualities are one reason that How to Use Guys with Secret Tips feels fresh and new, but it is also simply a very well executed film. In a genre that looks easy, but is actually quite challenging, this is a significant accomplishment.      (Darcy Paquet)

    New World
A large truck barrels down an empty street and crashes into a passing car. This single incident throws the inner workings of the Goldmoon crime syndicate into chaos, since the powerful boss of the group had been sitting in the car's back seat. Hierarchies and power relations which had formerly been stable are now suddenly in flux. A conflict seems likely between the gang's unpredictable #2 figure Chung (Hwang Jeong-min, Blades of Blood, The Unjust) and the smoother, highly ambitious #3 figure Joong-gu (Park Seong-woong).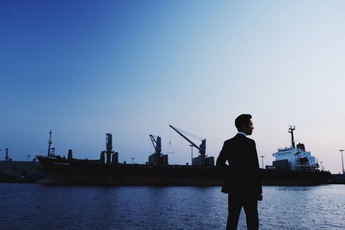 But unbeknownst to the higher ranking members of the gang, the local police force is also gathering information from the inside, and using it to further their own ends. Chung's most trusted subordinate Ja-sung (Lee Jung-jae, The Thieves) is actually an undercover cop, who has successfully infiltrated himself into the gang and earned their trust. After eight years of nail-biting tension, and with a baby on the way, he is now anxious to extract himself from the gang and retire. But his handler Chief Kang (Choi Min-sik) wants him to stay on, and is willing to play hardball in order to keep him in line.
Korea has no shortage of gangster movies. There are gangster comedies, gangster romances, gangster coming-of-age dramas, gangster horror, and run-of-the-mill gangster films about well-intentioned young men who get pulled into crime and end up in the midst of ugly gang battles. Despite the diverse settings and variations in tone that you see among this group of films, they are all essentially melodramatic in the sense that we are made to identify with one or two victim-heroes who are up against forces much stronger than they are. Sometimes they win and sometimes they lose, but in the course of fighting their struggle, their inner goodness or sense of honor is revealed to the audience.
Park Hoon-jung's New World does not depart entirely from this formula, in the sense that we do empathize deeply with the plight of the embedded police officer played by Lee Jung-jae. But Park's approach is more expansive that of most other Korean gangster films. Ultimately he is less focused on the psychology of his main characters, and more concerned with exploring the structures and mechanisms of power within the gang. He describes it as a film about "gangsters doing politics," and that is essentially what his characters must do in order to maintain their grip on power. The cat and mouse game played with the local police force only adds another layer of complexity to the narrative.
Korean viewers, who pushed the film's box office score to an impressive 4 million+ admissions, were particularly enthused by the performances of the lead actors. Oldboy lead Choi Min-sik has enjoyed a career revival of late, with his appearances in I Saw the Devil and Nameless Gangster: Rules of the Time. In New World he gives a layered portrayal of Chief Kang, whose strong motivation to bring the criminals to justice leads him to treat his subordinates unfairly. Hwang Jeong-min, for his part, is both repellent and charismatic as the impulsive and extroverted Chung. Finally Lee Jung-jae is very effective at expressing the anguish and panic his character feels but desperately tries to keep hidden from view. Although an acting veteran of some 20 years, his performance in this film caused many viewers to look upon him with new eyes.
Although some have criticized New World's noticeable resemblance to Infernal Affairs and The Godfather (a film that the director claims to have watched more than 100 times), I think this film does represent something new. It has a scope and depth that is unusual for Korean films of this genre. A sequel is also likely to emerge in the coming years, given that the original screenplay contained vastly more material than could fit into one feature film. It would be an exaggeration to call this film the Korean Godfather, but it leaves a pretty strong impact, and I for one would be quite interested in watching New World 2.      (Darcy Paquet)

    Nobody's Daughter Haewon
There is a lovely moment in Hong Sang-soo's Nobody's Daughter Haewon where titular Hae-won (Jung Eun-chae, Haunters and King's Wrath) and Sung-joon (Hong regular Lee Sun-kyun, Oki's Movie, and Our Sunhi) share a truly beautiful, lovingly tender moment. It is when they are listening to a moving song on Sung-joon's cassette player. "Listening to music like this is better than reading 100 books", says Hae-won, to which Sung-joon agrees. The smiles on their faces are pure bliss. Then they kiss. As far as I can recollect, it is the sincerest, most romantic moment ever shared between lovers in a Hong film.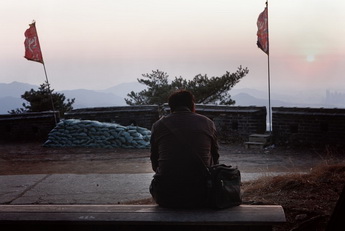 Which means it must quickly be ruined. It isn't torn asunder immediately, that comes a bit later when Sung-joon's patriarchal delusions of ownership of a woman's body is destroyed by the reality that Hae-won's body is her own to share with whom she pleases. No, this romantic moment is initially hastily tainted by Sung-joon's paranoia that they are being watched, that their rendezvous will be spotted by the wrong people, people who could destroy his marriage or his teaching gig by starting rumors. Of course, such things aren't rumors when they are true.
What this structure allows for is an example of how a song's impact can be shifted as the mood of the scenes shift. When we first hear it, the song sounds lovely because it's juxtaposed with a sweet, tender moment of affection. Yet when Sung-joon listens to it later after ending their relationship, the song becomes foreboding and depressing. (This is a Hong film, so we don't know if the relationship is officially over. It's just as likely that these characters might continue to repeat their destructive patterns with each other.) Hong's films have always provided moments of dissonance with romantic tropes. For the most part, the characters do not reconcile themselves. They neither reconcile in order to live happily ever after nor do they reconcile with themselves after a break-up. Hong's films don't allow for us to obtain stable grounding or a state of conflict/tension resolution. We are mostly left in discomforting anticipation that there are more awkward moments for these characters to pass through after the end credits roll.
The plot is not why you watch a Hong film, but if we must, Nobody's Daughter Hae-won begins similar to In Another Country, with Hae-won writing in her journal. She quickly falls asleep, however, and dreams of herself and English actress Jane Birkin. She awakes late to meet her mother on the day before her mother leaves to live with Hae-won's brother in Canada. They spend some time walking through her mother's nostalgia, that is, the school she used to attend. They end their time together at a bookshop. This bookshop, along with her mother's schoolground, an old fort that is a tourist attraction, and the coffeehouse next to the bookshop, each will be points of return in this film. Feeling lonely, Hae-won calls up a professor, a film director named Sung-joon, (Hae-won is studying acting), with whom she had a brief affair. (Sung-joon is married, making their relationship doubly inappropriate and, being that this is South Korea, illegal for Sung-joon.) They walk to a restaurant at which many of Sung-joon's students, also Hae-won's classmates, happen to be drinking and eating. Hence begins the Hong standard bearer - the awkward drinking scene. The rest of the film follows Hae-won and Sung-joon working out their ambivalence about their relationship. This ambivalence is heightened when Hae-won meets up with her friend later who is also involved with a married man. In the middle of all that, there is a professor from the U.S. who propositions Hae-won quickly after first meeting her, providing Hae-won a way out of her stunted relationship w/ Sung-joon and a way out of South Korea. Yet all of this is wrapped up in the possibility of being dreams or memories. See, Hae-won falls asleep a lot, at the coffeehouse or the library. So we have to hold much of what we see as suspect because along with characters not being trustworthy, it all might be a dream.
Nobody's Daughter Hae-won continues on a refreshing recent focus of Hong's where the entire film is told from a female character's perspective. Although he's had sections of films that focused on female perspectives before, as well as a short entitled "Lost in the Mountains", this all began with last year's film, In Another Country. Since her mother is leaving for Canada, her lover is a married man with a child, and her fellow students are quick to convey their disrespect for her in her absence, Hae-won is a woman alone. She is as alone as any of the men we have followed in Hong's films before.
Recent discussions I've had about Hong's films have been centering on the limited radius surveyed in many of his films, where the terrain is clearly demarcated to one neighborhood and the same paths are often taken, such as Bukchon district in The Day He Arrives or the tiny seaside resort of Mohang in In Another Country. Such decisively demarcated terrain partly arises from the low budget and compact filming time-line that constrains expansive location scouting, but Hong's films utilize this familiarity of the local for greater effect. Characters re-tread their steps like anyone would in neighborhoods they often frequent. As a result, the experiences of characters cannot be differentiated by the space they take place within because they keep taking similar routes and they keep re-living similar moments with nuanced differences at the same bookshop, the same cafe, the same historical sight, or alongside the same statue. Hae-won steps on a cigarette twice in the same parking lot, perhaps tossed by the same person or the same type of person who desires her, first a young man with facial hair whom her mother approves of and then an older professor from the U.S. We don't know for sure if the cigarettes which she stamps out were disposed of by these men or not, but we are slightly nudged to presume it is them, even if the one cigarette couldn't stay smoldering in the rain that long. The passage she reads in the journal at the cafe next to the bookshop is likely written by the young man, but the pick-up lines of the older professor mimic those journal-ed words as well, as if he's written them or just read them. The words could be sincere or they could be scripted lines practiced before the contrived meeting. Or it could be Hae-won's dreams re-sorting images and dialogue she's heard, read, or imagined before.
It is like the song Sung-joon plays on the cassette. It could be accompanying and enhancing love, it could be sadness. It has the potential for both.      (Adam Hartzell)

    Jiseul
Jeju island, November 1948. A group of South Korean soldiers infiltrate a mountainside village in the island, ostensibly looking for communist "rioters." The villagers, who cannot quite grasp seriousness of the situation, reluctantly evacuate into a cave, a traditional refuge site for them: they include Yong-pil (Yang Jeong-won) who cannot persuade his stubborn mother to escape with him: Mu-dong (Park Sun-dong), whose wife is pregnant: young Man-cheol (Seong Min-cheol), who decides to sneak back into the occupied village, believing that one of the girls he has a crush on, Sun-deok (Gang Hui), was captured by the soldiers. Meanwhile, the soldiers, led by beastly Master Sergeant Kim (Jang Gyeong-seop), are mercilessly slaughtering every living being on sight: one of the educated soldiers, Corporal Baek (Baek Jong-hwan), wants to resist Kim's orders but is instead sucked into the ever-deepening whirlpool of brutalization and victimization.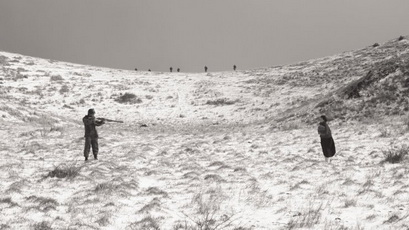 A winner of the World Cinema Grand Jury Prize at the 2013 Sundance Film Festival, Jiseul (which means "potato" in Jeju dialect: the standard Korean is gamja) is the fourth feature film from a Jeju-based indie filmmaker O Muel [O Myeol]. With a much bigger budget under his command than for his previous works Nostalgia, Pongddol and Iodo (not to be confused with the Kim Ki-young classic) director O fashioned, in beautiful and evocative black and white, a unique film that has abundant cross-cultural emotional appeal but at the same time is anchored firmly in the local identity of the Jeju islanders (A great deal of the dialogue, while Korean, is incomprehensible for the outsider Koreans without subtitled translations). Despite the de rigueur expository titles that identify the US Cold War policy as the ultimate source of the heinous acts committed by the soldiers, Jiseul, like Jeju-based writer Hyon Gil-on's stories ("Substance and Shadow," for instance), makes it pretty clear that "Koreans" have historically treated the islanders no better than "foreign invaders" (most recently the Japanese imperialists) had. The film is thus devoid of the "we are all brothers" ethnic-nationalist sentiment that sometimes dogs Korean films set in the immediate post-liberation period (roughly 1945 to 1953).
Indeed, Jiseul is neither a war film nor a conventional thriller. Unflinching, yet possessed of a strange, unhurried rhythm of its own, the work is at its best when it illustrates in a sort of magic-realist manner interactions of the villagers, who continue bickering, kibitzing, sharing jokes and doing other everyday activities, their mental state ranging from resignation for their state of constant escape from global politics to suppression of growing anxiety and fear, and finding brief moments of calmness and joy in between. Some viewers might be bothered by the transition from brutal depictions of the carnage (replete with daring infusions of black humor) to almost serene scenes of the villagers, most strikingly framed inside a cave as if they are a clueless group of jurors bound to serve in the trial for the crime of their own obliteration. The languidly dissolving shots of the villagers sharing cooked potatoes and conversing with one another, as the cave slowly lapses into total darkness, are positively uncanny, despite (perhaps deliberately) amateurish acting by some personages.
By the film's emotionally galvanizing yet supremely spiritual ending, I realized to my astonishment that director O Muel has turned the entire project of feature filmmaking into a public ritual of mourning for the victims of the massacre, summoning and acknowledging their spirits through the acts of re-creating not only their agonizing deaths, but also their ordinary lives, including moments of fleeting happiness. By watching the movie, we are allowed to participate in a shamanistic ritual that recalls and rehabilitates the "little" voices ground out by the grand narratives of nation-building and ideological conflict: it recalls a host of other films including The Devils on the Doorstep (2000) and Taviani Brothers' Night of the Shooting Stars (1982) in their juxtapositions of mundane, rustic everyday life and the political tragedies taking place in the larger domain, but Jiseul's earthbound-deity's camera-eye is completely original. Jiseul puts to shame most mainstream movies, both left-nationalist and right-anti-communist, which purport to "humanize" the perpetrators and victims who lived through (and died) in this most savage era of modern Korean history. It is a triumph of the low-budget, locally-based filmmaking and undoubtedly one of the best Korean films of 2013.      (Kyu Hyun  Kim)

    Horror Stories 2
The last year's horror anthology Horror Stories was well received enough to warrant a sequel. This outing's box office earnings did not measure up to that of its main summer competitor Killer Toon but showed a modest improvement over its predecessor, seen by appx. 490 thousand theatergoers. It shares that awkward air of a model student on deliberately bad behavior with the original but this time the episodes are more streamlined (only three episodes instead of four) and better structured (all have proper endings, even if two of them are pretty predictable). And the third episode is an absolute hoot, depending on your taste and expectations, that is. The film begins with a clever wraparound sequence conceived by our contributor Djuna and directed by Min Kyu-dong (Memento Mori, All About My Wife), set in the "case file" warehouse of an insurance company. A pierced and jewel-studded young insurance agent (Lee Se-young) psychically "reads" each case file at the behest of Chief Park (Park Seong-woong, New World), which then transitions to an episode.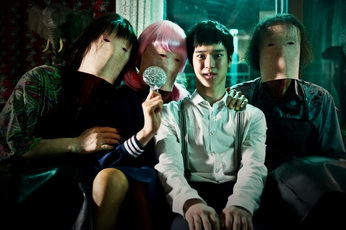 The first episode, "The Cliff," is a psychological horror in a classic Richard Matheson mold involving Dong-wook (Seong Joon, impressive in the recently released Pluto), a fund manager, who gets stranded at a ledge of a cliff with his friend Soo-hyuk (Lee Soo-hyuk, The Boy from Ipanema). Director Kim Sung-ho (Into the Mirror, One Shining Day) brings his crisp, metropolitan sensibility to the minimalist setup, working off on some of his pet themes such as mirroring of identities (Soo-hyuk turns out to have an identical twin brother, for one) and indictment of casino capitalism (a ten-thousand won bill with an S.O.S message written in blood serves as the ironic capper). The second episode, "The Accident," takes a trio of recent college graduates, Ji-eun (Baek Jin-hee, Bandhobi), Seon-joo (Jeong In-seon, Caf? Noir) and Mi-ra (comedienne Kim Seul-gi, famous from her stints for Saturday Night Live Korea), and places them in a creepy country road after a DUI accident wrecks their van. The most conventional episode among the three, "The Accident" does work up a decent amount of suspense and tension despite its utterly predictable denouement. Director Kim Hwi (The Neighbors) displays a good deal of sympathy toward the socio-economic anxiety underlying the consumerist behavior of the just-turned-30 female demographic, but it might have helped if he allowed for more character development. As it stands, the episode is simply too by-the-numbers to be truly effective.
The film's pièce de resistance for my money is the third episode, "The Escape." Director Jung Beom-sik (Epitaph), the helmer of the scary but flawed "Sun and Moon" segment in the original, chucks the conventions of teen-market-catering juvenile horror out the window and comes up with one of the whackiest scenarios in recent memory. A young teacher Ko Byung-shin (Ko Kyung-pyo), a blustering idiot and so scared and stressed of dealing with teenage students as to contemplate a suicide, runs into Sa Tan-hee (the teen-aged beauty Kim Jee-won, who played the kidnapped high school student in the previous film's meandering wraparound sequence), a Goth Lolita who happens to be a practicing black magic priestess. Taking pity on the idiot, she instructs Ko a spell that opens up the portal into an alternative reality, where he will be free from social pressures and need to work for a living. To Ko's initial delight, the spell works... until he takes a closer look at the denizens of the alternative universe. Suffice to say that they make ordinary movie zombies look like JC Penny catalog models.
Illogical, outrageous, unabashedly wallowing in bathroom and oops-you-stepped-on-dog-poop jokes, and drop-dead hilarious, "The Escape" is a delight from start to finish, even though it is obviously not going to be everyone's cup of tea. It is the kind of movie where a character consumes bowlful of writhing, live worms only to puke out geysers of boiled pupae, to the culinary delight of her family members (It is even funnier if you know that the boiled pupae, ppeondegi, used to be a very popular children's snack in South Korea not so long ago). Deeply irreverent to social definitions of "good taste" and chicly indifferent to conventions of a commercial horror film, the episode uncannily feels like it was actually written by a smarty-skirt teenage girl: it captures the kind of insouciant charm and dry wit found in Djuna's stories, wherein the machinations of self-satisfied Korean men, poorly disguised by the rhetoric of social justice or moral righteousness, always implode into their own black holes of idiocy and hypocrisy.
Many will probably prefer the original over Horror Stories 2, and it is perfectly understandable, but my vote is on the sequel. I think it more fully realizes the kind of slightly off-kilter, deceptively intellectual, female-friendly horror that Min Kyu-dong envisioned for the original and did not quite get right first time. It is at the very least a worthy successor and makes me look forward to the third installment with some enthusiasm.      (Kyu Hyun  Kim)

    Cold Eyes
Yoon-ju (Han Hyo-joo, Masquerade) is a slightly neurotic young cop endowed with the power of 3-D, photographic memory who has applied for the elite surveillance unit of the Seoul metropolitan police supervised by Director Ms. Lee (Jin Kyung, Unbowed). She is taken under the wing by disheveled, bespectacled Chief Detective Hwang (Sol Kyung-gu, Peppermint Candy, Venus and Mars), who immediately nicknames her "Flower Sow:" he keeps custom-made chess pieces of zoo animals-- Squirrel, Snake, Monkey and so on-- representing each member of the team. While stubborn and, well, a big pig-headed, Yoon-ju soon displays a fierce intelligence, physical stamina and excellent sense of judgment to win the admiration and trust of her mentor and colleagues. However, the team meets their match when a tall, mysterious criminal James (Jung Woo-sung, Musa, A Season of Good Rain) pulls off a daring bank heist right under their noses.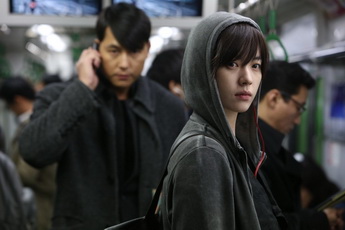 Adapted from the Hong Kong film Eye in the Sky (2007), directed by Johnny To's longtime partner and co-screenwriter Yau Nai-Hoi, Cold Eyes is a pleasantly level-headed thriller keeping things at a cooler-than-room temperature. Like Blind (2011), it is remarkable not primarily because of what it does-- and it does most of what it is supposed to do exceedingly well-- but because of what it doesn't do. There are no tough guys from the opposing camps locking their stares in a (homoerotic) figurative embrace. There are little melodramatic outbursts that try to browbeat the viewers into being "touched."
Yes, Yoon-ju breaks down and weeps at one point but it is more out of frustration that she is prevented from bringing the totality of her investigative ability to snare James, rather than out of her being a "caring" female character. As essayed by Han Hyo-joo in a restrained performance, she comes off both sympathetic and convincing as a young professional with believably annoying personal habits and character flaws, but first and foremost defined by her professional skills, rather than her looks or star charisma. Meanwhile, Sol Kyung-gu dials down his Method intensity to allow room for Han and other supporting players to shine. His Detective Hwang is not merely "eccentric" but is a shrewd manipulator of human relations and, as the movie hints, intra-agency political games.
But perhaps the movie's biggest surprise is how it conceives its villain, James. Jung Woo-sung had one of his best recent roles playing against Michelle Yeoh in the clever Chinese wu xia pian/film noir hybrid Reign of Assassins (2010), but it was still a variation on his silently suffering, romantic lead persona, in which he was typecast for some years. Here, Jung plays a master-criminal who inscrutably disappears into his "job," and derives perhaps the only joy of his life by firsthand observing how his carefully engineered schemes are realized by the team of marauders he assembled (In a fascinatingly self-reflexive bit, Detective Hwang at one point quips that James appears to assume the "stance of an omniscient auteur"). Yet, using a fountain pen as a lethal weapon of his choice, Jung also portrays a frighteningly ruthless and focused murderer who means it when he says he prefers to leave no loose ends. His James is a bona fide hard-boiled villain: not the chatty pastiches in a Tarantino film but one found in, say, a Donald Westlake novel (or a tough-as-nails filmic adaptation of it such as The Outfit [1974])
There was little in director-screenwriter Jo Eui-suk's previous film The World of Silence that could have led me to anticipate the assured hand he displays in Cold Eyes, except perhaps for the Dario Argento-like fascination with the fallibility of oracular observation, which is certainly given a nice workout in his screenplay. Given the way Cold Eyes makes most out of the chaotic beauty inherent in the Seoul landscape, with its multiple overhead shots of glass-and-concrete skyscrapers and frighteningly ubiquitous CCTV footage, it seems likely that DP and co-director Kim Byung-seo's (DP of Hur Jin-ho's Dangerous Liaisons [2012] and I Saw the Devil [2010] among many others) contribution was substantial.
It is ironical that the least sentimental, the least macho-cool-guy-enamored, the most hardboiled and smart (I haven't even gotten into the film's fascinating political stance: sort of Fritz Lang by way of Derek Flint and Man from U.N.C.L.E) Korean thriller I have seen in years is an adaptation of a Hong Kong film, but of course by mid-2000s the HK film industry had already evolved beyond their old "Hong Kong noir" model. Those who miss Chow Yun-Fat fixing you with a sexy stare while flying through the air blasting two pistols in John-Woo-trademarked slow motion may find Cold Eyes, well, more than a little cold. It is otherwise highly recommended to others, especially young female viewers who have previously been turned off by lack of identifiable heroines in crime thrillers of this type: I assure you, this baby is different.      (Kyu Hyun  Kim)

    The Face Reader
The Korean title, gwansang (Chinese pronunciation guanxiang), of this very entertaining but flawed period piece (sageuk) refers to a form of divination or fortunetelling that supposedly allows one to figure out a person's personality, proclivities and destiny from his or her facial features: a grab-bag version of metoposcopy or phrenology, if you will. Following at the heels of another smash-hit period piece Masquerade, The Face Reader, penned by Kim Dong-hyuk, reunites the busy star Song Kang-ho (Snowpiercer) with the The Show Must Go On director Han Jae-rim. Even though its story is a downer, given that the movie is ultimately about the powerlessness of a good person against the larger forces of history, it still proved a great hit in time for the 2013 Chuseok season, raking in more than seven million tickets in two weeks.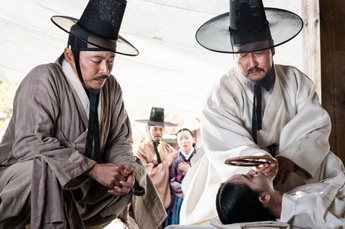 Like Masquerade, The Face Reader is an upgraded version of the sageuk that presumably have incorporated the know-how accumulated from the recent TV successes of similar genre efforts. Under the sure hand of director Han, the film deftly combines the high gloss of court pageantry, sophisticated melodramatics, clever dialogues and the requisite projection of contemporary Korean obsessions to the distant past. The film's protagonist, Nae-gyung, brought to life by Song Kang-ho's reliably (yet no less impressively) skilled performance, is a failed yangban academic whose family had been persecuted for standing at the wrong side of the political fence. As the film opens, he is recruited by a high-class Seoul courtesan Hong-ryun (Kim Hye-soo, The Thieves) to service her bigwig clientele. At first content at being a witty raconteur, he gradually wins over the trust of important men such as the reigning king's adviser Kim Jong-seo (Baek Yoon-shik, The Taste of Money) and eventually the king himself, and renews ties with his estranged son Jin-hyung (Lee Jong-suk, R2B: Return to Base) who has become a low-rank court official under a fake identity. To his ultimate heartbreak, though, his increasingly significant role in the eyes of the power-holders gets him embroiled in the Joseon dynasty's first major succession crisis, that ended tragically with Prince Su-yang (Lee Jeong-jae, New World) expelling his fifteen-year-old nephew from the throne and assuming the title of King Se-jo in 1455.
The Face Reader evinces little of the acerbic touches and skewed perspective that director Han used to deconstruct romantic expectations and "family values" in his previous films, but that does not mean that it is a soulless corporate product. Aided by DP Go Rak-seon's (Nameless Gangster) evocative cinematography and production designer Lee Ha-joon's (The Housemaid) robust yet believably aged backdrop, Han paints a complex narrative of Nae-gyung's ascendancy with an appropriate level of clarity and, as occasions demand them, bold, colorful strokes, with geysers of blood spouting in slow motion and characters wailing in agony.
In this task he is lucky to have this group of talented actors under his command. Aside from Song's non-flashy but brilliant lead performance, Kim Hye-soo is as delectably sexy as she has ever been, and Baek Yun-shik replaces an air of vainglorious self-consciousness that his supporting characters usually carry with them with stalwart, medieval-knight gravitas. More problematic is Lee Jeong-jae's Prince Su-yang, the characterization of which illustrates the strengths and weaknesses of The Face Reader. On the one hand, it is great to see Prince Su-yang portrayed as a sort of nomadic barbarian, decked in dark animal fur and hunting tigers with his band of battle-scarred underlings, an image completely unlike the portrayals in old ('70s and '80s) period pieces, but possibly more historically accurate (He is said to have shot seven arrows at a running deer during a hunt and each one of them penetrated the unlucky deer's neck. This he did when he was thirteen). On the other hand, Lee is directed to play him more or less as a cruel bastard, without much shading of character, obviously to call into viewer's mind the contemporary evil (such as the twentieth-century military dictators) they are familiar with. This ideologically unimaginative characterization and the lugubrious tone that dominates the film's second half contrasts with the Mentalist-like prowess of facial reading Nae-kyung displays in the first half, poignant and entertaining in equal measure (I must give credit to the screenwriter Kim and director Han for not turning Nae-gyung's "special ability" into something psychic or supernatural. That would have fairly ruined the entire enterprise).
Given the film's premise, one of the chief pleasures of The Face Reader is an abundance of supporting players with "interesting faces," reminding us once again just how much recent Korean blockbusters owe their successes to a hardworking group of almost-anonymous actors: Jeong Gyu-su (Moss) as a sharp-tongued brothel manager, Jo Jeong-seok (Architecture 101) who does quite well with a potentially thankless role of Nae-gyung's sidekick, Kim Eui-sung (National Security) as the shadowy conspirator Han Myeong-hoe, and so on.
Not as intriguing as War of the Arrows and not as crowd-pleasing as Masquerade, you could still do a lot worse than The Face Reader in making a Joseon-dynasty-set period piece. I wish it could have done more with the psychologically astute exploration of the Korean mindset revealed in Nae-gyung's interaction with various characters, without turning into yet another grandiloquently tragic, politically resentful "spectacle" in the latter half, but overall I must say it deserves its box office success.
Oh, and I am muy contento that director Han abandoned his headache-inducing shaky-shaky cam for this film. I had been seriously worried that that was the only way he could make a movie.      (Kyu Hyun  Kim)

    The Russian Novel
Shin Yeon-sik's (who previously directed an indie feature A Great Actor) Russian Novel consists of two stories separated by 27 years of time gap. Even though same characters appear in these two stories, they come across as two conjoined, independent films, as their styles are radically different and their characters are portrayed by different actors.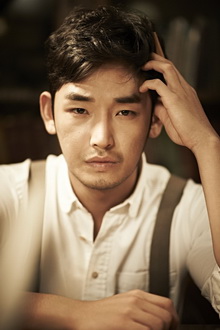 Part 1, if I may call it so, is the story of an aspiring writer (Kang Shin-hyo, the actor's name is identical to the character's), vaguely set in mid-'80s or at least when a computer was not yet such a ubiquitous tool for writing (The film never bothers to clearly address the story's historical background, which would have helped). Shin-hyo lacks college education and is not much of a reader, but is determined to be a successful writer after falling in love with the novels of Kim Ki-jin, one of the country's most celebrated novelists. He does have a lot of stories to tell but, having never been trained in the basics of storytelling, does not know where to begin.
Shin-hyo is a fairly interesting character, a combustible mixture of an artist's mental arrogance and the hoi polloi's lack of confidence. His antics are funny observed from a distance but he is frankly not a person you would want to keep around as a friend. Through Shin-hyo's misadventures in a literary salon run by Kim Ki-jin, we encounter a variety of supporting characters: Seong-hwan (Kyung Seong-hwan), Kim's son, carries a chip on his shoulder about his famous daddy: Jae-hye (Lee Jae-hye) is a bright college girl seemingly sold on Shin-hyo's literary talents: and Kyung-mi (Lee Kyung-mi) has become a successful novelist out of her factory-worker background.
Their individual stories are directly conveyed or indirectly transmitted through the novels they are writing. The manner in which this is done may be called a text-centered approach; for instance, large subtitles aggressively move across the screen whenever a character reads sentences from his or her work. This deliberate clash between literature and cinema and the resulting fusion and hybridization of these two media are presented in a rather attractive manner.
Part 1 of the movie ends with Shin-hyo falling into a vegetative state due to drug overdose. Part 2 picks up the story thread as he wakes up from the 27-year-lasting coma, and throws a puzzle to be solved at the audience. Shin-hyo finds that he had become a bestselling author, to the initial rocket-boosting of his ego. However, he realizes that someone had substantially revised most of his manuscripts. Who would have done such a thing? This whodunit becomes the main narrative drive of Part 2.
Which is too bad, as Part 2 is clumsier and less believable than Part 1 in almost every way. The biggest problem is Shin-hyo's character. Consider: if you were a young writer who had never stepped on the threshold of a publishing company's door, and informed upon your awakening from a long coma that you were now a bestselling author, what would you do? Don't you think the first thing you would want to do is get a copy of your own novel and check it out? But the older Shin-hyo never bothers to do this, even when he is touring the country giving lectures on his own books! This simply stretches the credibility to the point it snaps.
True, Kim In-soo, in the role of the older version of Shin-hyo, gives a seasoned performance but we never really believe that this is the same crass young writer we saw in Part 1 after twenty-seven years of zero human interaction. He appears as a normally aged professional quite used to being accorded respect and recognition by the younger generation for some time.
Neither are other characters as interesting in Part 2. Many of them seem to have lost the qualities that made them charming and alert in Part 1, which may well have been the point of the movie. Still, this does not change the fact that they are less interesting.
Finally, the "whodunit" puzzle itself is ultimately meaningless. The way the movie resolves itself, "who" revised Shin-hyo's originals turns out to be not such an important question after all. Little in the story is affected by substituting one character with another in the position of the culprit. Besides, as any professional writer can tell you, publication of a book does not really end with a writer "finishing" her manuscript. Proofreading, editing and all the other physical processes of publication cannot be abstractized away from the "writing a novel" the way screenwriter-director Shin is trying to do here. No dice, pal.
My advice would have been to delete the half-baked mystery angle and bring a tighter focus to the relationship between the writer and the editor. As it exists, the end result is a near-miss: given the not-inconsiderable pleasures of Part 1, The Russian Novel could have been a much more powerful cinematic experience.       (Djuna, translated by Kyu Hyun  Kim)

    City: Hall
In her previous documentary, Talking Architect (2011), director Jeong Jae-eun chronicled the last two years in the outspoken architect Chung Guyon's (read "Ghee-yong," in the French-style pronunciation) life. The first Korean-language documentary to explicitly address the architectures of Seoul and other urban areas, it was both a great human-interest story and an intellectually stimulating, visually breathtaking mediation on the interaction between Seoul residents and their physical environment. However, Talking Architect was an offshoot project from director Jeong's original intent: to make a documentary on the new Seoul City Hall. Now she returns to the theaters worldwide with that very documentary in her hands. While perhaps not as heart-warming as her previous work, City: Hall nonetheless reaches into our minds and stimulates our sense like no other Korean film has done, documentary or not. Most importantly, this highly original work of art captures the evolving outlook of the sprawling megacity in its majestic resplendence and audacious hybridity.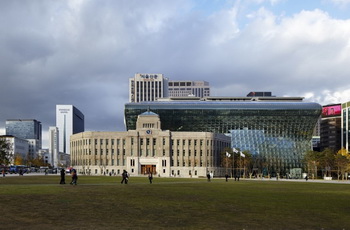 In City: Hall, Jeong, responsible for the coming-of-age masterpiece Take Care of My Cat (2001) and the fascinating urban youth film The Aggressives (2005), takes on the eponymous edifice, under construction since May 2008 and finally finished in September 2012. It turned out to be one of the most controversial buildings ever erected in the city that has withstood countless acts of destruction and reconstruction, by an arrogant colonial power, and later by a devastating global war and several military dictatorships hell-bent on splashing the markers of compressed modernity on its face. The new city hall, designed by renowned architect Yoo Kerl, became controversial not in the least because its appearance was shockingly futuristic, especially in contrast with the old city hall built in the colonial period, now to be preserved as the metropolitan library. My own impression upon seeing the former under construction for the first time was something in the line of a "glass-eyed Cyclops reclining on a space-alien's gargantuan metal cot, lazily letting Ulysses' crew crawl all over its massive body."
Jeong's documentary delves deeply into various features of the controversy surrounding this new city hall. The selection process for the design went through several acute crises, the Cultural Heritage Administration turning down design submissions six times. Once Yoo's proposal had been accepted, the construction was plagued by clashes between the architectural firm, representing Yoo's artistic intent, and Samsung C&T, representing the standards of efficiency and deadline. And of course, there was the Seoul citizen's reaction, ranging from bemused confusion to alarm to vociferous antipathy, to the outrageously futuristic design as well as the whole process of construction. All these reactions became fodders for political criticism against Mayors Lee Myung Bak (2002-2006, later President of Korea) and O Se-hoon (2007-2011).
Jeong, however, deftly maneuvers around this nightmare tangle of politically charged debates to zero in on the aesthetic intent, the philosophy, if you will, behind the conceptions of the new city hall. She shows the abandoned initial design (called by detractors "a broken vase city hall") as well as competing designs submitted by other notable architects, along with their impressively articulate explanations of their handiworks, letting the viewer decide on his or her own the soundness of the blue-ribbon panel's decision. Jeong maintains an admirably balanced perspective through it all. The film reaches its emotional climax in about two-thirds point when Yoo Kerl and his team of architects square off against the Samsung C&T representatives: voices are raised, tears of frustration are shed. Yet, the director refuses to portray either side as villains: they are all professionals who know what they are doing, caught up in the ruthless, pulverizing mechanism of a megalithic, public construction project, hoping against hope to have everything finished on time, and to bring at least some level of satisfaction to everyone involved. She allows the viewer to share the frustration and joy of seeing a larger-than-life, man-made object incrementally come into a concrete existence.
Interspersed with this fascinating story of how a controversial blueprint is turned into a controversial building are crisply lensed, alternately peaceful and gorgeous views of the city hall itself and its surrounding environments, along with portrayals of Seoul residents casually relaxing in the public square, enthusiastically participating in festivities and concerts, and occasionally throwing curiosity-filled glances up at the emerging edifice. City: Hall, without ever being self-consciously dramatic or polemical, ultimately demonstrates that Seoul is more than sum of its parts, and reassures the viewer that the city is magnanimous enough to accept the radicalness of its new landmark.
By the end of the film, it becomes clear that, despite its cool, clear-eyed viewpoint, City: Hall is a documentary with passion in its heart. The film is, more than anything else, a declaration of love for Seoul, the unruly, complex and yet unimaginably beautiful metropolis. More than its technical brilliance, balanced perspective and intellectual heft, it is this love that shines through this must-watch documentary.
* This review has been adapted from an English-language introduction written on behalf of director Jeong Jae-eun earlier this year.      (Kyu Hyun  Kim)