The Korean Music Video Page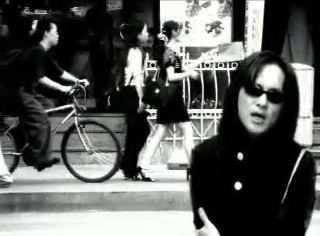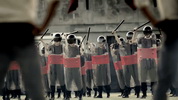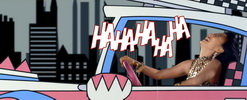 "Must Triumph",  "Invitation to You",  "Sixth Sense"; "Bad Girls"

   We would like to devote this section of our site to discussions of select music videos for Korean popular music, mostly centered on but not necessarily confined to the so-called K-pop. It has been well known for more than a decade that one of the powerful engines that drive the overseas success of K-pop has been music videos, and the venues such as YouTube in which these videos could reach the widest possible viewers throughout the world. And we all know by now what happened to a certain, ah, barrel-chested Korean singer named Psy and his little, silly concoction named Gangnam Style, don't we?
However, a word of caution as you enter this page. Although some of us are more interested than others in K-pop, we are not primarily interested in these music videos as mere conduits of music. In fact, one of our motivations for creating this page was our dissatisfaction with rather cursory or indifferent views our fellow media critics and reporters, not to mention consumers, have on the visual, or more accurately, non-musical components of these products. We believe it is time to take these music videos not simply as by-products of the "real" contents to be sold, i.e. the music, but to acknowledge their own integrity as an artform.
Korean music videos come in a fascinating array of styles, forms and qualities: they are nowhere as rigidly patternized as some seem to claim. A minority of them are veritable mini-movies showcasing stunning production values, creative design, complex cinematic techniques and even excellent performances. Others seem to intriguingly subvert or challenge the "messages" sold in the songs themselves. Yet others are fascinatingly bad, gruelingly dull or well-intentioned but executed in precisely wrong ways. In other words, just like the movies. So then, let us now dive into the ocean of MVKP, wherein sharks and whales roam freely... along with squids, jellyfish and anchovies...
     Reviewed below:     How We Feel (2011)     I am the Best (2011)     Dream Girl (2013)     Shake That Brass (2015)     Simon Says (2018)     Chronosaurus (2019).
Talking about dreamlike surrealism, Clazzi's first solo album Infant includes this curiously melancholy and addictive tune sung by Im Seulong, loaned from the boy band 2AM, which here receives an appropriately SF-hallucinogenic visual treatment. Clazzi is the DJ moniker adopted by composer Kim Sung-hoon, who, along with Alex and Christina Chu (the latter later replaced by Horan a.k.a Choi Soo-jin) formed an acid jazz-electronica band Clazziquai Project (Classic + Jazz + Jamiroquai, allegedly) in 2001. Since then they have released numerous albums, including the critically well-received Instant Pig, as well as contributing soundtracks to TV programs such as My Lovely Samsoon and We Got Married. DJ Clazzi's music is often extraordinarily smooth and relaxing, melting away tensions in your nerves as the fingers of an expert masseur would-- listen to Novabossa or After Love sometime when you are irritated by congested traffic-- yet has also remained sharply experimental, pining for a kind of post-human elegance, in such songs as "Robotica" and "Star Child".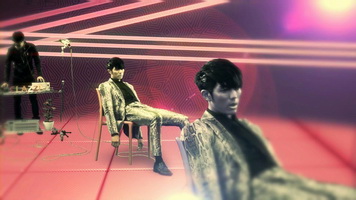 In the MV, "How We Feel", a simple lamento masculine belted out with sweet sincerity by Seulong, is transformed into what appears to be a funny commentary on the DJ Clazzi's electronic manipulation of his music, especially the voices of his collaborators. As he "plugs" Seulong, a singer-android, into his electronic equipments, the "girl," the object of the former's lament, appears as a self-duplicating mannequin with eerie, red-glowing eyes: eventually the singer, dressed in a snakeskin jacket, gains freedom from Clazzi's clutch and leaves the stage. All of this is presented in the staccato-groovey rhythm of a badly relayed video signal, both nervy-choppy and strangely relaxed at the same time. The effect is a sort of ironic refraction of the emotions of yearning and regret expressed in the song, highlighting the artifice of the affectation, but the end result is far from alienation: we somehow end up smiling at how fake all this "My chest suddenly closes up/Like I am having a heartburn" emoting sounds and how pleasantly polished and beautiful the voice that carries it is.
In addition to probably leaving some viewers utterly confused (Don't ask me what Seulong is doing with that flower pot that appears and disappears randomly), "How We Feel" is as far removed from 2AM's usual twelve-handkerchief, tear-jerking MVs as you can possibly imagine. Yet it achieves something seemingly paradoxical-- that the producers behind 2AM would probably never even contemplate, let alone actually accomplish-- to draw our attention to Seulong's sweet voice by rendering it robotic.      (Kyu Hyun  Kim)

    I am the Best
YG Entertainment's flagship girl group 2NE1, composed of rapper/lead vocal Lee Chae-rin (CL), vocalists Park Bom and Sandara Park and dancer/subvocal Gong Minji (Minzy), is one of the dominant female teams in today's so-called K-pop arena, but they depart from the usual mold of a K-pop girl group in a number of significant ways. Except for perhaps Sandara Park, none of the members sports a typical "pretty girl" look (CL has famously rejected the YG head Yang Hyun-seok's suggestion that she "improve" her looks with plastic surgery), and their public personalities do not register much in the scale of either "cuteness" or "sex appeal." Even in the fandom-oriented "reality TV" program 2NE1 TV, they come off more as droll, absent-minded working women rather than chatty schoolgirls (like the members of, say, T-ARA).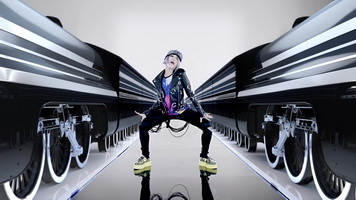 "I am the Best", a clubby electronic dance number overlain with almost comically grandiose synth riffs, has all the hallmarks of a Bad Grrrl anthem but is also pitched at the level playful and self-reflexive enough to render the bold narcissism of its lyrics charming rather than annoying. As a girl group, 2NE1 has cannily infiltrated and colonized the zone between outright feminism calling for the empowerment of the young women on the one hand and sassy appeals to the fashion- and consumer-trend-conscious female constituency on the other, without apparently provoking a male backlash or compromising the quality of their music.
Director Seo Hyun-seung (responsible for, among others, Lee Hyo-ri's "10 Minutes" and "Shall We Dance?" MVs) seems to understand this ambidextrous appeal of the group. He and the staff manage to capture the self-reflexive goofiness of the members (Park Bom's I-am-looking-at-the-Andromeda-Galaxy expression, CL growling her lyrics wrapped in a strait-jacket, Sandara stepping on a floor-cam as if it were a cockroach she is scared of), incongruously but effectively counterbalancing the sharp, hard-hitting edge of their music and choreography (all shiny chrome and black). "I am the Best" also plays down heterosexual allure. The fact that the teenaged Minzy is usually given the role of articulating the group's sex appeal to the (male) viewers could be a problem (or at least an embarrassment) for the group, but even in this regard, Seo and the staff neutralize much of the overtly sexual symbolism of the running train by keeping her look tomboyish and athletic (I think the line that translates into English as "Admit it/You are envious of this body" was a fortuitous double entendre probably not intended as such). I must add it was a great idea to include the three-drum dance (samgomu), or more precisely, a Grim Reaper version of it, in the climax: I only wish that the gun-blasting finale was filmed with greater legibility (Not everyone is aware that the members are actually carving their group name into the pyramid with machine gun bullets).
"I am the Best" is an impressive MV, capable of generating a disbelieving laughter of "What the heck is this?" variety out of an unsuspecting (non-Korean) viewer. It may not be the ideal starter MV for a K-pop newbie, but otherwise succeeds in showcasing 2NE1's not-so-simplistic charms and charisma.      (Kyu Hyun  Kim)

    Dream Girl
SHINee (this seems to be the official spelling of their moniker) was created by Lee Soo-man's SM Entertainment in 2008, around the take-off point for the second wave of the "idol" K-pop, following the initial success of BoA and TVXQ. Composed of five male singer/rappers Onew, Jong-hyun, Key, Min-ho and Tae-min, all mid-teens at the time of debut, SHINee have aggressively marketed themselves to teen female demographic, but their musical experimentation and edgy pop flavor have won a surprising level of support among critics, along with their sister group F(x).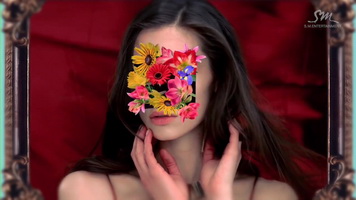 Their early MVs try too hard to present them simultaneously as adorable boy-toys and hunky, muscular wolf-cubs and sometimes are unintentionally funny in their I-learned-this-from-a-300-year-old-Himalayan-yogi twist-and-turn choreography as well as their mama-your-heart-is-mine earnest-poodle stares. "Dream Girl", released in spring 2013, is one of their better MVs, but probably for reasons not really intended by the SM brass.
The song itself (byline lists six composers) is pretty cool, infused as it is with vaguely Scandinavian, acid punk sensibilities, and the sense of desperation and anxiety underlying its superficially gooey lyrics ("I cannot send you away like this/Every time I awake," etc.) comes through nicely.
Unfortunately, SM basically seems to view their MVs as flat, what-you-see-is-what-you-get presentations of their artists singing and dancing. I read somewhere that (not yet confirmed through real evidence) that Lee Soo-man has a sort of catechism qua manual for how to make a music video for his troops, that carefully (read: obsessively) lays down such rules as the frequency with which an individual member of the team may be shown in close-up, with which all of their faces may be shown in close-up, and so on. This certainly explains why F(x)'s MVs are so conceptually boring, despite their colorful backgrounds. They are like movies in which the set dressers and costume designers are the only staff allowed to go crazy.
The "Dream Girl" MV generally fits in which this mode of an SM MV but the creative talents behind it, DIGIPEDI (responsible for Dynamic Duo's "Complex", Kim Hyung Jun's "Oh! Ah!", among others), cleverly amplifies the anxious undertone of the song with playfully Expressionist visuals. The visage of a literally faceless girl floating in the SHINee member's subconscious is both kitschy-funny and, frankly, somewhat creepy, and the boys seem haplessly but nonchalantly caught up in the dreamscape in which there seem to be no centers of gravity to orient themselves. Hip, witty but dry-eyed, DIGIPEDI's direction keeps the MV creatively amusing without necessarily dialing down the cutesy-poo boy-toy appeal of the members. It's not quite as surreal as, say, a Max Fleischer cartoon, but hey, it sure beats five of 'em dancing pretzels around microphone stands. #160;    (Kyu Hyun  Kim)

    Shake That Brass
On an episode of the international adoptee podcast We Have White Names, Seoul Searching director Benson Lee revealed his next feature will be a fictional portrayal of the world of KPop. Lee clarified that he is not really that interested in KPop as a genre. He's more interested in "the anthropology of KPop." That pretty much sums up my own 'interest' in KPop too. I am not well-versed but understand I need to know about the industry if I'm going to write about South Korean cinema. But like Lee, I am fascinated by sociological or anthropological aspects of KPop. I was enthralled by John Lie's excellent book, K-Pop: Popular Music, Cultural Amnesia, and Economic Innovation in South Korea (University of California Press, 2015) for this very reason.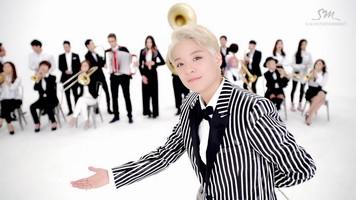 However, despite my primary disinterest in KPop, there are two KPpop groups I find myself regularly returning to - 2NE1 & f(x). I have some interest in 2NE1 because of Dara. My day job has an office in Manila and one stint out there I watched Super Noypi (Quark Henares, 2006) in the Greenbelt Mall and was intrigued with how this South Korean Sandara Park ended up in The Phillipines. I wondered if she'd ever return to South Korea to pursue acting there. She did indeed return to South Korea, but to pursue KPop via 2NE1. My interest in f(x) is also primarily due to one member - Amber. (I'll follow the tradition of using just her first name, but her full name is Amber Liu.) And that brings us to her debut music video as a solo artist which I will briefly discuss here, "Shake That Brass". I say briefly because what I want to really talk about is what I'm calling 'The Importance of Being Amber'.
"Shake That Brass" begins with a lot of cameos from other KPop stars forming a pseudo-symphony. My KPop ignorance keeps me from naming most of them, but we do see the aforementioned Dara and my fellow former Ohioan Brad Moore from Busker Busker. (It's actually appropriate that Moore is mock-rocking an accordion because Ohio is not only the home of the Rock n' Roll Hall of Fame, but the Polka Hall of Fame as well. It's in Euclid.) The video quick edits mostly between Amber conducting these orchestrated members and segments of Amber centered between 6 anonymous male dancers. A sports apparel theme is going on with the dancers who wear gear influenced by basketball or grid-iron football jerseys. The backdrops of the stages on which Amber dances with the young men are set up to draw points of perspective towards Amber. This is her stage. The men are just props. We will often see Amber rapping and singing alone, sometimes with a car to signify conspicuous desire and class aspiration. (Personally, I find cars depressing and signs of dependency, but that's a detour I won't take here.) Another set of scenes takes place in a laundromat. Amber isn't the only one singing here, Taeyeon from Girls' Generation contributes her pipes to the process. Throughout the video, we are bombarded with vibrant colors in order to draw your attention, particularly when the video is on display on television in bars, clubs, and restaurants. As usual, production quality is high here. SM probably has an algorithm that mass produces these videos.
Yet, again, I don't really want to talk about the video. I want to talk about the importance of being Amber in KPop. In an introduction to an interview with Amber on the site Dazed, Taylor Glasby describes Amber in this way - "As one-fifth of girl group f(x), Liu smashed the pop-idol mould [British spelling] and baffled mainstream Korean audiences with her androgynous cropped hair, snapback and baggy shorts. In the process, the Chinese-American star (affectionately known as 'Llama' to her fans) has become a poster girl for individuality and strength." Considering KPop's tightly constrained aesthetics of male and female beauty, Amber self-identifies as a tomboy and this look makes Amber stand out amongst KPop's otherwise lock-step model-industry-infused feminine aesthetics. However, as is often the case, if we peruse Asian Studies scholarship cleaved with musicology, anthropology and gender/Queer Studies, we find that Amber's tomboy fashion is not baffling at all, but is actually quite logical and sensible when we look beyond South Korea.
KPop is a South Korean culture industry that aspires for market share beyond the home peninsula. KPop has had great success transnationally throughout Asia. Having multi-lingual and international members is part of this effort to capitalize on different markets. Amber herself is Taiwanese-American and speaks English, Korean, and Mandarin. And it is Amber's tomboy look that has precedence in Taiwan and China. If you've seen Yi Jian's 2007 Chinese documentary Super, Girls!, you will note that a few finalists are boyish in their presentation. As Kevin B. Lee notes for Fandor's Keyframe, the first winner of this competition was Li Yuchun "whose retro-David Bowie androgyny and huskily belted renditions of male pop songs stood miles apart from the twee stylings of conventional Chinese pop girls." Yet Li didn't start this fire for, to use Jack Halberstam's term, "female masculinity" in China. As scholar Fran Martin details in her book Backward Glances: Contemporary Chinese Cultures and The Female Homoerotic Imaginary (Duke University Press, 2010), the Taiwanese/Chinese trope of the tomboy in popular music and film and TV has a longer history than just the Super Girl competition. In addition, there is a pop culture female masculinity precedence in Japan as well with Osaka's Takarazuka Revue where women take on both female and male roles. As far as I know, however, the tomboy trope is not found to the same extent in Korea. As a result, Amber's embodiment is baffling in the context of South Korean popular media. As Amber says, she is unique by accident in South Korea. But much of what baffles us in media is a lack of awareness of other audiences. When considering the Chinese, Japanese, and Taiwanese market share SM wants, Amber's sartorial choices make complete sense. There's an audience there for fans who crush on tomboys.
Amber's importance, aside from her clear singing and dancing talents, is to KPops extended reach through her masculine embodiment that expands presentation styles for women. In the interview with Dazed, Amber says she's just being herself. "'Beautiful' is about accepting who I am: it took me a while to gain confidence to say, 'Screw it, I just wanna be me'" This is awesome. I am not a fan of KPop, but I am a fan of my fellow American Amber. Still, Amber's female masculinity does fit with the motivations of the KPop industry, not against it. She isn't the exception that proves the rule. She's more a sign of other rules. And If Amber's hard-earned success enables South Korean women who feel self-conscious in spaghetti tops and Daisy Dukes to step out confidently in oversized t-shirts and baggy shorts, she will have an even greater impact beyond the joy she brings to many through her music. We can sometimes overstate the control companies like SM have over their artists. The control is there and needs to be challenged. (Similarly, as emancipatory as the Takarazuka Revue might seem for women, it is still controlled by men and the performers are forced to graduate after a few years.) But I'm taking Amber at her word here. She has found a way to be herself in an industry that too often limits selves, particularly the bodies and spirits of women. In being her sartorial self, she might be able to allow others to shake more than that brass.      (Adam Hartzell)

    Simon Says
Before we delve into the first K-pop music video review uploaded in more than five years, I have written a brief piece, mostly my thoughts on the global rise of K-pop in the last three years or so, for my Q Branch site. It would be great if you could read it as an informal introduction to this and subsequent reviews.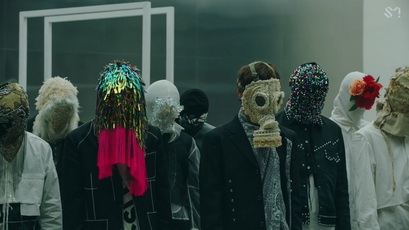 NCT 127 is a sub-unit of the latest organizational experiment from SM Entertainment, who had previously set up a grandiosely ambitious, Marvel-superheroes-like mythos for its beloved boy group EXO, only to let it fade into background as the company got mired in the litigation cases brought up by some Chinese members. Necessity being the mother of invention, SM had already tried forming different sub-groups (for instance, EXO-M for a unit consisting of Chinese members only) out of the totality of EXO kids. With NCT (derived from "Neo Culture Technology:" Lee Soo-man just loves this kind of pseudo-technological claptrap), it was set up from the get-go as a looser group of young singer-dancers, from which any sub-group, NCT U, NCT Dream, and NCT 127, could be sorted out to serve different agendas and concepts. For instance, NCT Dream was envisioned as a juvenile group in which members would "graduate," in the manner of some Japanese idol groups, once they had reached twenty years of age.
NCT 127 was ostensibly designed as Seoul-based flagship ("127" comes from the longitudinal coordinate of Seoul City), but since their debut in 2016, the group, which includes one Japanese (Yuta), one Chinese (Winwin, now siphoned off to join the China-based group WayV a.k.a. Weishen V), one Korean-American (Johnny Suh) and one Korean-Canadian (Mark Lee), has aggressively launched themselves in the US, and is at this juncture perhaps more popular stateside than in South Korea. Their latest album We Are Superhuman climbed up to the very impressive 11th in the Billboard 200 chart, but South Korea's Brand Reputation Report for K-pop idol groups for May 2019 still put NCT at 14th rank, several notches below Nu'est, who had never done a world tour outside K-Con presentations, and AB6IX, who just debuted this year, indicating a perception gap between Korean and North American consumers. President Lee should perhaps consider switching "127" to "87," the Western coordinate for Chicago, the member Johnny's hometown?
In fact, I strongly suspect that one of the reasons for the relatively minor status of NCT 127 among Koreans is the edgy, discomfiting character of some of their music. In this regard, however, the group proves itself a worthy successor to SM's popular acts such as f(x), SHINee, Red Velvet and even (occasionally) Girl's Generation, with the more cosmopolitan, technologically advanced and at times wildly experimental musical style. "Simon Says," included in the "Irregular" section of their signature album Regular/Irregular, is almost off-putting in its refusal to play by the conventional expectations we have of not only K-pop but also hip-hop, EDM or any genre of pop music. It starts with an explosive sample from a Maori haka, then segues into a series of sharply honed hip-hop verses led by the leader Taeyong and Mark, both mocking their haters (wittily sneering at one point, "Anyone dissing me, who?/Bless me, achoo!") and taunting the authoritarian, rule-bound "adults" ("Simon") who accuse the group of being "vibe killers." Along the way the soundscape remains mesmerizingly alien, with what sounds like a horse neighing and deliberately dull, pounding synth steps. And then during the drop, the vocals Do-young, Hae-chan and Tae-il break into goosebumps-inducing silvery high notes, singing "Wake up, this very moment/Delve deeply into yourself until/The moment you find the real you [caught] between reality and dream."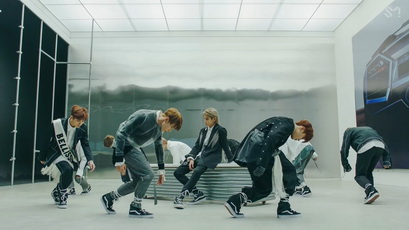 Directed by Paranoid Paradigm (who had previously helmed Katie Kim's jaw-droppingly gorgeous MV "Remember" and IU's "Bbibbi"), the music video not surprisingly focuses on the team's insanely complex and knife-sharp choreography (NCT 127 is known for their extra-intricate dance moves, most notorious among them probably being the "splitting leg" choreo for "Cherry Bomb"), and generally follows the template of the dance-centered SM MV. Still, in its quasi-minimalist form, the MV also subtly hints at the themes of bucking authority: members first appear wearing an array of textile-art masks which they proceed to shuck to the floor, and eventually dance on the top of a huge conference table, decked with a score of microphones, that appear far too wide for anyone to clearly see the face of someone seated at the opposite side. The colors are muted and deviate sharply from the norm of primary-colored K-pop MVs (think of BTS's "DNA" or "Idol"). Both camerawork and editing remain very busy, however, tracing the cutting and slashing hand gestures of the members at times.
"Simon Says" is not going to be a hit at a beer party or readily hummable, but is endlessly fascinating to listen: there is very few quite like it in any genre of music, much less K-pop. NCT 127 has released more crowd-pleasing titles (and MVs) before and since "Simon Says," and the latter might not be the ideal entry point to either the group's repertoire or K-pop in general, but it is a great example to throw against the nay-sayers who argue that K-pop is "cookie-cutter" and/or "warmed-over (American) hip-hop."      (Kyu Hyun  Kim)

    Chronosaurus
With sometimes more than half a dozen "idol" groups debuting every month, the Korean pop music scene is fiercely, inhumanly competitive. A large chunk of these groups, especially those put together by smaller, resource-challenged companies, never even get to show off their talents properly, in such venues as the music programs of major broadcasting agencies including SBS, MBC and Mnet. The situation could easily deteriorate from merely frustrating to frankly tragic, when an agency's mismanagement or poor conceptualization of a group's marketable identity could result in the unfair neglect of the hidden gems among the aspiring talents.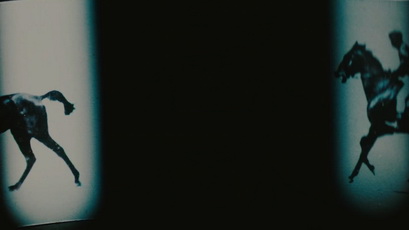 Given that Stray Kids's home agency is one of the Big Three, JYP, one might think that they are a product of meticulous pre-fabrication. While JYP's bountiful resources could not have hurt the group in putting their names on the map, they have remained refreshingly independent-minded, charting their own musical paths and not afraid to occasionally wade into swamps and ditches. Just as BTS was put together with its leader RM as the central figure, Stray Kids was organized around the Korean-Australian rapper-singer-producer Bang Chan, who had hand-picked the group's nine members. Bang Chan and fellow trainees Changbin and Han previously formed a hip-hop unit 3Racha, having already proved themselves capable of composing, writing and producing songs before the official debut. In the expanded Stray Kids form, the group boasts a striking range of vocal talents (from Felix Lee's subterranean growls to Sung-min's attractive, masculine tenor to Woo-jin's tremulous falsetto), in addition to their considerable dance skills and the capacity for great teamwork.
From the very beginning, Stray Kids has openly incorporated their own misgivings about the idol-singer lifestyle, anxieties as teenagers on the cusp of adulthood, even creative differences among themselves into their songs and MVs. Sometimes the end result could be rough around the edges, like "Hellevator," but the raw yet intelligently reflective qualities of their songs such as "Mirror" and "19" are indeed impressive. Their MVs are structured like a disjointed collection of the episodes from a futuristic TV series starring a group of young boys subject to human experiment and mind control in a dystopian society, always characterized by the shots of the members desperately running toward an unknown destination. Stray Kids also seems committed to producing music videos of their released tracks as many as possible, regardless of the availability of proper resources.
For "Chronosaurus," one of my favorite Stray Kids songs, the kids take a starkly minimalist approach to its music video. Missing are the elaborate, aggressive choreography and fantastic settings (such as the upside-down cityscape of "Hellevator," or the blue sky with two pale moons in "Side Effects"). Instead we see nine members seated in a row, visibly anxious and twitching, giving furtive glances over their shoulders. As the individual members are projected in black and white close-ups, intercut with the shots of a horse rider projected through a zoetrope as well as of their shod feet (filmed in rapidly alternating aspect ratios), they sing about a frightening and hungry beast called Time, who keep them in the state of perpetual flight: "Must run, even if I am out of breath/Run, endlessly run/Why does Time run so fast towards me?"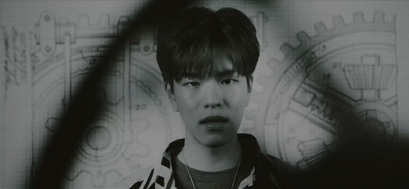 "Chronosaurus" projects a strong sense of anxiety, almost despair, as the metronomic keyboard rhythm propels the members to defiantly spit out, or quietly whisper, their lyrics, which frankly do not sound written by a group of late teen-and-just-turned-twenty-somethings. Time is indeed a hungry beast, perhaps the scariest and cruelest of them all, and Stray Kids appear to be well aware that running away from it is only a temporary reprieve.
With no Hollywood-movie-style set pieces or the usual riveting, action choreography to distract the audience/viewers, "Chronosaurus" clearly shows the group's core strength as a team of deeply self-reflective and rapidly maturing musicians and performers, particularly by dint of the harmonious threading of their powerfully distinctive, sometimes beautiful, singing voices. It is a haunting song, thoughtful and urgent, and the minimalist MV that accompanies it is also effective, successfully demonstrating that Stray Kids is a K-pop gang to be reckoned with, despite their rookie status.      (Kyu Hyun  Kim)