Korean Cinema in 2004:
Impressions and Top-Ten Lists


  Most critics would probably maintain that 2004 had a larger number of disappointments than discoveries, but for viewers who were willing to do a bit of digging, there were enjoyable films to be found. For a full list of the movies that received a release in Korea during 2004, click here. Alternatively, some contributors based in other countries may choose to make lists based on what they were able to see during the year 2004.



Paolo Bertolin

I find myself strongly agreeing with the widespread feeling of disappointment concerning the 2004 output of Korean cinema. On the surface, it was another year of remarkable achievements as the market share at the national box office surged to an unprecedented 57%, sales to international distributors and broadcasters accounted for over $58m and Korean films scored a phenomenal triplet at the three main international film festivals.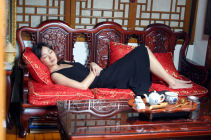 Scratching under this glossy patina, however, I feel one could easily meet with frank and bleak delusion: on the one side, most of the huge box office hits did not equal their technical proficiency with artistic originality or inspiration, when not being also politically questionable (i.e. Taegukgi - to me, in many ways, the worst Korean film of last year); on the other side, the double affirmation of Kim Ki-duk in Berlin and Venice only barely masks multiple misfires in the international arena both from named masters, such as Im Kwon-taek and Hong Sang-soo, and from eagerly awaited sophomore outings from the likes of Song Il-gon and Kim In-sik - notwithstanding the fact that Cannes Grand Prix winner Old Boy is actually a 2003 film. Furthermore, no newcomer in 2004 seemed to register with international awards or critics -- recognition as the aforementioned Song and Kim or Park Chan-ok did in previous years (I personally still haven't had the chance to watch This Charming Girl), while many locally acclaimed titles (My Mother the Mermaid, Someone Special or The Big Swindle) failed to prove viable once crossing the protective borders of the lenient national press.
Nevertheless, the up-until-recently unthinkable inclusion of two films in both the Cannes and Venice competitions -- as well as in the newly inaugurated Sundance international competitive showcase - have definitely, if somewhat belatedly, sealed a long-due international recognition that is not to be underestimated. In the meanwhile, unexpected and hopefully long-lasting vibes came from the independent scene of filmmakers working on the fringe of the (jeopardizing) industry.
Here follows my own top ten of Korean films for 2004. Two quick side notes: first, the best Korean film I saw in 2004 is actually Yu Hyun-mok's 1965 Chunmong ("An Empty Dream"), as seen in its debatable, but not censorable 'creative restoration' screened at what might have been the last edition of PiFan; secondly, in order to fill up a top ten I have included titles that certainly would have not made it into any top list of recent years.

10.  Woman Is the Future of Man by Hong Sang-soo:   The inclusion of Hong's latest here is a sort of pro forma. No matter how strenuously defenders try to redeem it from its Cannes failure, this film feels like an underachievement. Hong's magic shines here only intermittently.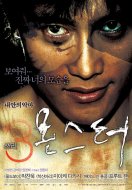 9.  Arahan by Ryu Seung-wan:   A pleasant piece of entertainment featuring a laudably measured use of CG and the goofy charms of Ryu Seung-beom.
8.  Three: Monster -- Cut by Park Chan-wook:   A short that's far better than most longs seen in 2004...
7.  My Generation by Noh Dong-seok:   An intimately tender and frailly intense portrait of ordinary lives at the edge of Korea's hit-or-miss society.
6.  Invisible Light by Gina Kim:   A powerful and inspiring piece of experimental filmmaking that enlightens the viewer with hope: hope in life from the articulation of the double diegesis; hope in Kim from the talent displayed in shaping such arduous portraits.
5.  Spider Forest by Song Il-gon:   Formalist and gelid, yet intrinsically fascinating, Song's sophomore feature paid in full for the high expectations descending from his memorable Flower Island, and generated only tepid responses. Yet, in my opinion this is a film that deserves respectful credit it has not been granted.
4.  3-Iron by Kim Ki-duk:   In his recent article in Film Comment, Tony Rayns argues Kim is overestimated and maybe he is a total bluff. 3-Iron might actually be a consistent plagiarism of Tsai Ming-liang's Vive l'Amour, and Kim certainly does not possess either the visual rigor and invention nor the far-reaching and pervasive complexity of cinematic and thematic articulation of Tsai, yet this is a film that is fully accomplished in its certainly lower scope, and confirms Kim as a highly idiosyncratic filmmaker capable of fulgent invention.
3.  Samaria by Kim Ki-duk:   Kim's best since Bad Guy. Nothing more, nothing less. And this is real, vintage Kim, not the tamed art-house-pleaser of Spring, Summer, Fall, Winter... and Spring.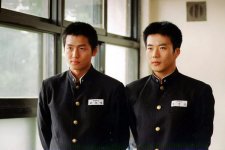 2.  Spying Cam by Hwang Cheol-min:   This is a film that deserves higher praise on both stylistic and thematic fronts. A tour de force in confined filmmaking, Hwang's film bravely reveals its political scope only bit by bit, while, in the meantime, staging a universal drama of power and ethics in human interaction. A real must see.
1.  Once Upon a Time in High School: Spirit of Jeet Kune Do by Yu Ha:   My own personal coup de foudre in 2004 Korean filmmaking. A film that echoed so much in me and provided me with so many stimuli for textual analysis it makes me somewhat frustrated and sad that it has been so widely overlooked and underrated in critical discourse.
Tom Giammarco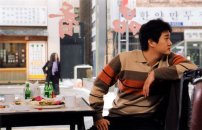 10.  Woman Is The Future Of Man:   The tenth spot on a top 10 list is always the hardest to fill. There are several films I considered placing here like Someone Special, A Family, When I Turned Nine... but I decided to go with Hong Sang-soo's offering. I can't say that I was impressed with it when I first saw it at the theater, but subsequent viewings have made the film grow on me. It's a very introspective film of two men searching for a woman whom they both loved in the past and it benefits from being watched on dvd in the quiet of your home where you have time to think about the story when it is finished.
9.  Arahan:    A fun, and a little goofy, action/fantasy film about a rookie cop who discovers that there are tao masters living among us. They recognize his potential and train him in their unique fighting skills. Imagine Spiderman meets Shaolin Soccer. True, the final battle is a little long and not all the special effects are up to snuff, but watching it is an enjoyable way to spend a couple of hours.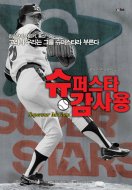 8.  Mr Gam's Victory:   Gam Sa-yong has a love of baseball that unfortunately is far greater than his ability. It doesn't help that his teammates on the newly formed Superstars all share that lack of talent. This movie continued this year's trend of recreating the recent past for the background of a story and the film-makers managed to do this without any overbearing sentimentality. (Other movies that were part of this trend of being set in the recent past included Spirit Of Jeet Kune Do, My Mother The Mermaid, and When I Turned Nine.) Lee Beom-su does an excellent job at breathing new life into Mr Gam, an all but forgotten real life baseball player.
7.  Taegukgi:   I feel the need to defend this choice as a top 10 contender because I know there are some people who dismiss it as a Koreanized Saving Private Ryan. Of course, the battle scenes share some of the same elements as Saving Private Ryan, as I suspect any recent film about war would, but Taegukgi was also something uniquely Korean. The story of 2 brothers conscripted into the army to fight in the Korean War is basically a melodrama set on a battlefield. The acting ranges from adequate to good and even Jang Dong-gun's acting is much better here than in Coast Guard a few years earlier. I saw this in a packed theater just a week after it was released and I was amazed at how emotional people were becoming as the movie progressed. While it isn't unusual for me to cry during movies (heck--I cried during Lovely Rivals!) it was surprising to see an entire audience sniffling at some scenes and to have the entire house applauding at the end. Outside of film festivals, I cannot recall previously experiencing that in Korea.
6.  3 Iron:   Although I admit to being a fan of Kim Ki-duk, I have not been very impressed over the last few years. I didn't like Samaria or Coast Guard and while Spring, Summer, Fall... etc was pretty to look at, the story left me cold. I preferred some of his early works like The Birdcage Inn, Address Unknown and Crocodile. 3 Iron seems to signal Mr Kim's return to what it was that made him great, but with a difference. The handling of this film seemed more confident and mature than some of his earlier works, almost as if he had looked at some of his past films and ironed out the wrinkles.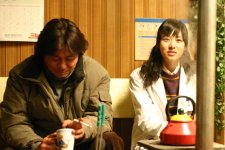 5.  Springtime:   The story of a man who takes a job as a music teacher in a small town to prepare the students for a coming competition may not seem like the most engrossing, or unique, plot for a film. However actor Choi Min-shik is able to elevate this movie to a new level and save it from being forgotten like the similarly themed Zzang. It is a quiet film, devoid of comedy and somewhat heavy on the drama, but it is definitely worth one's time to check it out.
4.  Spider Forest:   If you like your movies moody, heavy, on the quiet side and if you don't require the entire plot spelled out for you in a nice neat conclusion, then Spider Forest is a film for you. It boasts stunning cinematography, excellent use of imagery and top-notch acting. Between this film and his follow-up movie, Git, released in January 2005, Director Song has moved to the forefront of Korean cinema and will soon be getting the recognition he deserves.
3.  R-Point:   If you go into this film expecting to be scared by ghosts or zombies haunting a battlefield in Vietnam, you are sure to be disappointed. However, if the dehumanizing aspects of war and man's inhumanity towards man are more frightening to you, then I recommend R-Point. Neither this, or the aforementioned Spider Forest, are what you could strictly call horror movies although they were marketed as such. R-Point is much more of a psychological thriller with supernatural overtones. While there are plenty of ghostly voices and spectral images, it is the heavy atmosphere and dark mood of the film that makes it truly creepy and enthralling.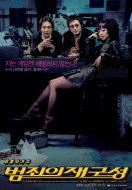 2.  The Big Swindle:   This is one film that I find to be criminally underrated. In one sense, it is perhaps a little familiar as the plot revolves around a bank heist but the betrayal of one of the thieves may call to mind films like Ocean's Eleven. However, this is a slick mystery with fine acting and the plot has a retro feeling to it reminding me in many ways of police and detective shows and films that I remember from the seventies. Actress Yeom Jeong-a continues to choose diverse and often difficult roles for herself and, as always, is a treat to watch.
1.  Repatriation:   I debated with myself whether or not to include a documentary on this list but, as it was released in general theaters, I will add it here as number 1. It is, hands down, the best film of 2004. Director Kim Dong-won follows a group of long-time political prisoners after they are freed. While the stories of the men are fascinating, I also like it for the courage it took to make. A great companion film to watch with The Road Taken.